WWDC 2012 – The Big Announcements Revealed
Latest Ideas
Today is the 23rd  Apple WWDC (World Wide Developers Conference), which is the longest running developer conference out there. There are attendees from over 60 countries and over 1,000 apple engineers (which is why Apple is closed for the week, sadly). My
information is coming from a liveblog by engadget.com with some fabulous commentators; Tim Stevens and Darren Murph. So, if you're a huge Apple fan, get ready for an abundance of awesome new features and updates!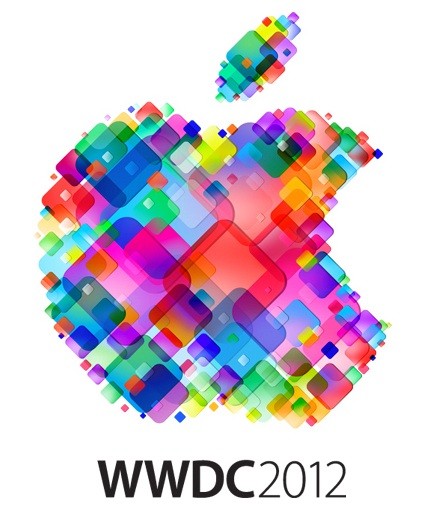 First of all, let's start off with some astounding facts.  There are currently over 650,000 apps on the app store and 225,000 of them are specifically designed for the iPad.  Not to mention, there is over 400 million accounts on the app store.  Out of those customers, they have downloaded more than 30 billion apps and over 5 billion dollars have been paid to developers.  Tim Cook stated earlier today that "it's becoming an economy in and of itself".  Also, 32 new countries are coming to the app store, which makes that 155 in total.
Okay, looks like there are changes to their notebook lineup, which includes new hardware and updates to OS X and iOS. Yippee!!  Phil Schiller says the MacBook Air is getting Ivy Bridge processors, up to 2GHz dual-core i7, up to 8GB of 1600MHz memory, 60% faster graphics, 512GB of flash storage, 500MBps read speak,  and upwards of 2x faster than the current model! Wow, that was a mouth full! Also, USB 3.0 is confirmed, along with 720p FaceTime HD camera.
Good news – shipping starts today on the MacBook's!  The 11-inch price is confirmed at $999 and goes up $1099 if you want the faster chip (same for the rest of the models).  The 13-inch starts at $1199 and up to $1499. The 15-inch does have Kepler GeForce GT 650M up to 1GB of memory and also 60% faster than the old 15-inch model and that is priced at $1700 and $2199.  All still with 7 hours of battery life! Woo hoo!
The next generation MacBook Pro according to Schiller it is "the most beautiful computer we've ever made… there's never been a notebook that is this gorgeous" very thin and not tapered like the air and according to viewers.   Roughly, looks 2x the height of a USB port and Phil says it's thinner than his finger (According to our commentators, Phil does not appear to have chubby fingers).  And it has over 5 million pixels; 3 million more than an HDTV! The crowd went crazy when they heard the fan will be "nearly imperceptible" to the user.
This beauty is 0.71 inches thin (¼ thinner than the current Pro) and 4.46 pounds, lightest pro ever.  It has a 15.4-inch display with a pixel density of 2880 x 1800. "Four times the number of pixels than previous generation of MacBook Pro display" says Schiller, which is the world's highest resolution notebook display.  He also says "surfing the web can be like experiencing magazine like quality".  Adobe is working on a new Photoshop,  Autodesk has a new AutoCAD on the way as well,  and Diablo III does too – which should bring a gaming experience like no other.
Now, Craig Federighi talks about the new OS X – Mountain Lion.  He states there are 66 million Mac users today and that is triple what they had 5 years ago.  And 26 million copies of Lion have been shipped and is their best selling release ever. So, next month the Mountain Lion OS X will be available for $19.99.  But, if you buy a new Mac today, the upgrade will be free!
There are over 200 new features but they will only be discussing a few of them today.
iCloud: 125 million iCloud users registered.  There are 3 new apps optimized for iCloud such as, messages, reminders, and notes.  Document based apps are coming, as well as documents in the iCloud.  Document libraries are available and updated across all your devices.
Dictation: Now allowing you talk into Facebook and other third party apps like Microsoft Word – supposedly, the audience found that funny. You can dictate a tweet as well. That looked like a really cool feature!
Safari:  You can tweet from safari, use other sharing options and notification center is built into the OS. Also, it's the "fastest on the planet".  New features with the tabs, too.
Power Nap:  Keeping your Mac up to date while it sleeps!  It will sync while it's offline and when it is charging it will backup itself while not taking too much off your battery life. Compatible with 2nd generation Airs and the new MacBook Pro.
GameCenter will be available via Mac, same platform as mobile device.  Allowing you to play someone who is using their iPhone or iPad while you're on your Mac, and of course, Mac to Mac.
China's new features such as new input methods, new dictionaries, eight new fonts, support for Baidu and other Chinese social networks like Youku and Tudou.
Scott Forstall gave us an update on iOS.  There were 365 million iOS devices sold through March and 80% of the customers are on iOS 5.  Android 4.0 was released at about the same time as the iOS 5 and 7% of android customers have that.  Another statistic is the 84 of top 100 social apps are push notifications, where 1.5 trillion have been sent already.  Also, there are 140 million iMessage users with 150 billion messages sent and sending more than a billion messages a day. Holy Moly!  Also, Twitter has seen a 3x growth increase with 10 billion tweets from iOS 5 and 47% of all photos on twitter come from iOS 5. Amazing!  Another great fact, 75% of customers are "very satisfied" and less than 50% can say the same for Android.
This is where Forstall happily announces the iOS 6, which has more than 200 new features! The crowd went wild! One of the features is going to be a significant advancement to Siri.  Siri has learned all about sports, upped her knowledge on restaurants, movies, and quite a few more.  Also, Siri can now launch apps by command and will be available on the new iPad – yes, just the new one!
Another great feature where Siri is now going to be integrated into your car by a button on the steering wheel allowing you be hands free while you drive.  The car  manufacturers that are on board include: BMW, GM, Mercedes, Land Rover, Jaguar, Audi, Toyota, Chrysler and Honda.  They are all promising support within the next 12 months!
Facebook integration is another feature.  Once you sign in, the credentials will be shared and post pictures from photos, sites from safari, locations from maps, etc.  And you can talk to your phone while doing that.  It's also been integrated into the app store.  You can like apps and see which apps your friends like and the same goes with iTunes.
Also, a new control will be available for an incoming call.  If you're too busy to answer your phone, you have the option to be reminded later or send a message back.  If you choose to send a message back, you have options to choose from like "On my way", "I'll call you later", or "What's up?" If you dismiss your phone call to "remind me when I leave", as soon as you leave your current location you'll instantly get a message reminding you to call them back.  Lastly, there's a "Do not disturb" button where any push notifications will be muted and screen won't light up. They'll still be there but won't disturb you, hence the name.
FaceTime is now available over cellular.  So,  that means no more waiting to be available via wifi!  You can provide a phone number with your Apple ID and answer the call on your iPad, Mac, and iMessages.
And concludes day 1 of the conference.  I hope you are all filled with excitement and an overload of information as I am!  Can't wait to be seeing these great new features in the near future, and hoping they have information on a new iPhone! Thanks again to Tim Stevens and Darren Murph for their exceptionally prompt info and photos live from the WWDC.  Check out their website for more information throughout the week!