Video UPDATE: Speech Therapy for Apraxia iPad App
Latest Ideas
Our Speech Therapy for Apraxia – Words iPad app is has now been updated with 2 new videos that explain how to use the app.  The videos are for both parents and Speech Therapists.
For Parents:
For SLP's:
If you're not familiar with our app, it is an effective tool for children and adults with apraxia/dyspraxia, anyone working with those who have apraxia, and just to practice articulation.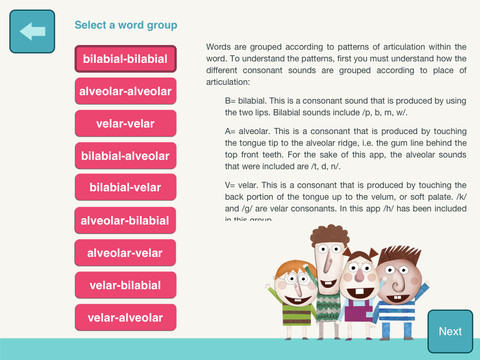 The app has different word groups that are categorized based on phonemes and patterns of articulation within the word. There are illustrations and audio provided for each word with the options to repeat levels and move onward to the next.
Please visit the app store to download and/or update the app today!