Vanity Links Good for iOS App Development Companies
Latest Ideas
iOS app development companies watched eagerly last week as Apple showed off the first vanity App Store link during the Super Bowl. A vanity link is a customizable link that makes it easier for users to find and identify a desired app in the App Store. For example, if you're looking for the Star Trek App, you can now type in: http://AppStore.com/StarTrekApp to get that specific app. Before, you ran the risk of bringing up hundreds or thousands of related apps and waste time sorting through the mess when you run an App Store search.
What Vanity App Links Mean for iOS App Development Companies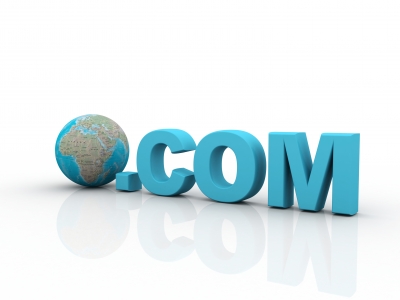 Vanity app store links mean iOS app developers and iPad app developers can now promote a memorable, user-friendly URL for consumers. Like a website's domain name, the vanity address link is a useful tool to find relevant apps and sort through the garbage you might find with an app store search. As a marketing tool, vanity app store links are very desirable.
Like vanity license plates for your car, vanity app store links help iPad app development companies build recognition and brand awareness. Not only can iOS app developers get vanity links for specific apps, they can also get a company vanity link that will list all apps that iOS developer has submitted to the App Store. This organizational process will make it much easier for consumers to find similar apps when they stumble upon a new favorite.
By promoting the company vanity link, iOS developers can help boost sales by providing repeat customers with a selection of apps to choose from once they return to the App Store. This new search strategy perhaps heralds a new direction for the App Store, to make searches more relevant and user friendly.
App Development Companies are Easier to Find
This new system also means it will be easier to find smaller app development companies in the App Store, especially when you already own an app produced by the company you are searching for. If you purchase an app by XYZ Apps and want to see what they have to offer, you currently have to run a search or go to the specific app page and click to see more about the developer. With vanity apps, a simple web browser address will get you the information you are looking for without a hassle.
It will be interesting to see if iOS app developers come up with creative or distinctive vanity app links to help with app marketing. iPhone app developers, iPad app developers, and iOS app developers may see premium vanity app store links going up for bid in the near future, just as certain domain names sell for big bucks to the highest bidder. Could the new vanity links be a potential source of revenue for Apple in the future? At this point, it's hard to tell what exactly motivated the link change, but iOS app development companies will surely be watching to see how developments affect sales in the next few months.
If you want to learn more about App Store vanity links, visit the iOS app developer resource library.
Image courtesy of jscreationzs / FreeDigitalPhotos.net