Valley Anesthesia: Student Registered Nurse Anesthetist (SRNA) Test Prep for iPhone and iPad
Latest Ideas
Our client, Valley Anesthesia, has their app "MemoryMaster for Nurse Anesthetist"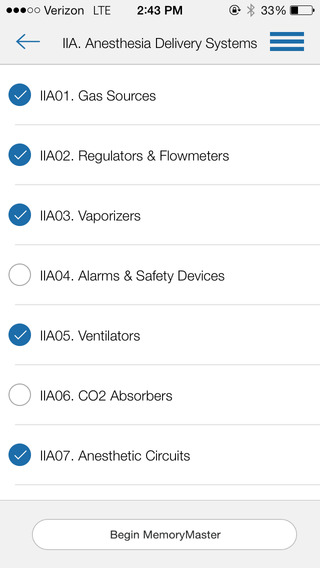 availble in the App Store.  The app is a test prep for Student Registered Nurse Anesthetist (SRNA).  It is available on the iPhone and iPad.  This is a leading National Certifying Exam preparation from Valley Anesthesia to help students study anywhere and everywhere.
MemoryMaster has over 4,000 questions to help memorize facts and concepts of anesthesia in a flash card format.  This also helps students save time and money preparing physical flash cards on their own.  Plus, the content is derived by the National Board of Certification and Recertification of Nurse Anesthetists.
Advance toward your career, today, and download Valley Anesthesia's test prep app to allow you to become Nurse Anesthetist certified!