This Week's Hot New Apps and App Updates
Latest Ideas
With all the 4th of July festivities and other fun summer brouhahas, you may have missed the release of some great new apps and app updates.  Fortunately, Mashable.com provides a weekly round-up of the latest and greatest in app development so that we are not left in the dark (or the hot summer sun). Here's a brief summary on what not to miss….
It's a game.  It's an emoji. What's not to love? This Pictionary-style game has levels where each presents a different string of emoji characters (the clue) along with a word bank of letters to fill in the blanks.  Tips: Earn enough coins throughout different levels to get extra hints.  You can pay $.99 for an in-app purchase that removes ads. Available for free on iOS.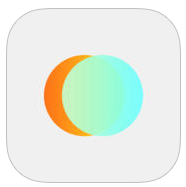 The newest in photo-editing apps, this one is super cool because it "manages to hit the sweet spot between advanced controls and intuitive controls."  Among its wide range of editing tools – color curves, lighting and exposure controls, local adjustments, and HSL channels. Tips: With an in-app purchase, you can create your own filters. By enabling the app to use your phone's gyroscope, you can control the amount of each effect by tilting your phone.  Available for free on iOS.
Best known for allowing users to share files and links between devices, Pushbullet's creators went ahead took it to another level.  The latest update builds out the app's messaging features by allowing friends to not only share files but also exchange messages in a conversation view.  Tips: Look out for additional chat features within the app's browser extensions and desktop apps.  The "me" category allows you to keep track of photos, links, and other files you have shared.  Available for free on iOS and Android.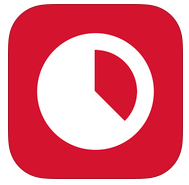 When social media and contacts management get married, you have Radar. This app keeps you up to date on all the news your friends are sharing on social media by connecting the app to your contacts and to your preferred social media sites.  Tips: Updates are sorted chronologically.  You can interact with an update by tapping on an individual update that will open in the corresponding app on your phone.  Available for free on iOS.
This popular game was recently updated with patriotic pride.  It has two new well-known American characters – Uncle Sam and Elvis.  Also look out for a new level where you will find landmarks such as the Statue of Liberty and the Capitol Building.  Tips: Your military rank changes as you complete missions.  By controlling your speed and brakes, you will more easily advance to other levels. Available for free on iOS and Android.
Have an idea for a new app that needs to be developed? Contact us today!