The Business of Apps: How to Get Discovered
Latest Ideas
For many companies, the business of app development is the more challenging aspect of app development. It is simply not enough to create a great iOS app or Android app; an app development company must also know how to market and manage its apps for success to occur.
In a recent post on Gigaom, TechCrunch's Ouriel Ohayon discusses the business side of app development and the struggles that iOS app development companies face.
"It's not enough to build a great app with a nice design and a nice user experience. A mobile app is a business, and it has to be managed like one."
Marketing Your Mobile Application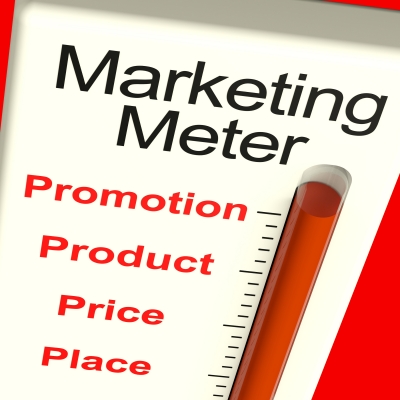 One key to getting your mobile app discovered is consistent and continuous marketing. Getting the word our about your mobile app helps get your app in front of the right users. However, another crucial component is making sure your app meets a need in the mobile applications customer base. In order to get your iOS app discovered amongst the over 700,000 mobile apps in the app store, you must also be marketing savvy (or at least hire someone else who is).
Quality Matters in Mobile App Development
As many one-hit-wonder mobile app development companies have found out, you have to earn the trust of mobile app users in order to be successful. If your app doesn't live up to consumers' expectations, they won't review your app favorably, not will they return to download your other app offerings. Not only do you have to create a mobile application that meets a need in the mobile app consumer population, but you have to do it well. Consumers expect quality in a mobile app. Your app must perform well and look even better. With newer mobile devices like the iPhone 5 growing in popularity, looks are extremely important in the mobile app market. Consumers want stunning visuals and nice interfaces, not boring or cluttered graphics and slugish apps that crash frequently. If you're going to make a mobile app, put your everything into making it the best mobile app on the market.
Understanding the App Store
If your mobile app is going to succeed, it's important that you understand the iTunes App Store. The App Store is not a marketing tool. Apple does not market your app for you, and relying on being featured by Apple to get your app discovered is a failing marketing plan. Apple does not market your app- you do.
The iTunes Store is a content store. It is designed to sell content- applications, movies, music, eBooks, and podcasts. The App Store sells entertainment and information and you must market your app accordingly. You'll need to study and understand content marketing before you submit your app to the App Store.
Your keywords and product description matter! Selecting the right words when marketing your app will help consumers find your app through the App Store search function, and when seaching online using a search engine like Google. It's not enough to throw up some text and hope for the best. Invest some time and research into the text you use to market your mobile app.
Play Like a Pro
When it comes to sports, big business, or any other competitive-based industry, the pros know how important it is to know who your competition is and where their strengths and weaknesses lie. You may not be able to watch game tapes for frequently used football plays, but you can learn more about who you will be competing with when you launch your mobile app. You can capitalize on the strengths of your own mobile app, especially when those strengths highlight a weakness in your competitor's app.
Image courtesy of Stuart Miles / FreeDigitalPhotos.net