Teenage iOS App Developers Find Success in App Store
Latest Ideas
Two teenaged iOS app developers spent their summer break working hard on developing an iPhone app. Their devotion and willingness to give up loafing on the couch playing video games and lounging by the pool paid off big time when their app launched in early January. The procrastination-busting app called Finish was quickly featured by Apple and received 16,500 downloads in its first month in the App Store. Not a bad turn out for two teens, or for an unknown iOS app developer.
Teen iOS App Developers Start Own iOS App Development Company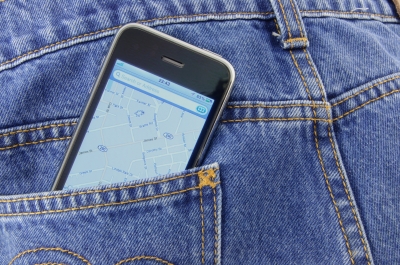 So far, the Finish app has netted between $16,000 and $17,000. That's an impressive month's income for two high school students. According to the CNET report and the research firm Canalys, "there are more than 1 million apps in Apple's App Store and two-thirds get fewer than 1,000 downloads in their first year." Sixteen year old Ryan Orbuch and Michael Hansen have already beaten the statistics, and we'll be sure to watch what these two have to offer the App Store in the future.
If the teens were to follow the advice of Michael Sanford, they would invest 75% of that income in promoting the Finish app and future app offerings. However, with such unconventional success with their first app, the teenage duo may choose to go their own direction and rely on the popularity of Finish's success to promote future growth and future iOS apps. Traditional marketing approaches call for heavy cross promotion of future apps and advertising on multiple platforms to increase brand awareness.
Another possibility would be to invest their original income in founding their own iOS app development company, while they're still young and full of fresh ideas. If they split the income between setting up a legal company and investing in further business training such as marketing and business management courses, they could find themselves heading up a very successful iOS app development company by the time they turn 18.
Teenagers developing iPhone apps specifically tailored to meet the need of other teens could be a huge marketing advantage for the duo. Collecting data on the demographics of who is downloading the Finish app could help the duo take advantage of this angle. The teens also have personal insight into what teenage iPhone owners want and need in iOS apps. More and more kids are carrying iPhones and using iPads everyday at school. I was shocked to observe how many 12-13 year olds at a local birthday party were texting from an iPhone 4s or iPhone 5, and this trend only seems to intensify as the teens grow older.
What would you recommend the Finish creators do with their newfound success and income? If you were in their shoes at the age of 16, how would you handle the situation?
Image courtesy of chawalitpix / FreeDigitalPhotos.net