Speech Therapy for Apraxia – 2 Syllable Words iPad App Now Available
Latest Ideas
This is the 3rd Speech Therapy iPad App that Blue Whale has developed in partnership with the NACD.  The two previous apps have proven much success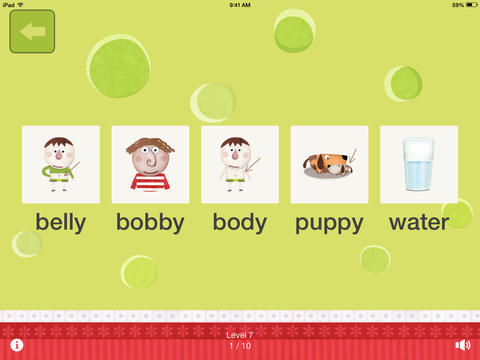 and popularity amongst the apraxia community. Today, all 3 apps are in the Top 10 Medical iPad Apps category.
This app targets specific patterns of articulation with 2-word syllables. It's recommended that a parent or therapist is present during practice; the app isn't intended to be used independently.  It helps the user with their developement by being provided reinforcement, feedback, and modeling, if needed.
Depending on where your child is with their speech development, it would be beneficial to start them on the app that is fitting for them.  All 3 apps are developed with word groups and levels within the groups.  The words are categorized according to the place of articulation of the phonemes and pattern of articulation within the word, which is shown in the this picture.
Click below to view all of our Speech Therapy Apps & make sure to follow our Facebook page for any updates and promos!
Speech Therapy for Apraxia – Words