Should You Develop and App for your Businesses?
Latest Ideas
More and more businesses are getting in on mobile app development, especially fast food restaurants and retail stores. A recent report from a Google survey showed that most mobile searches take action on those searches within the first hour after searching. This shows that mobile users are searching on the go, while out shopping or just prior to shopping, and use mobile searches to help them make purchase decisions. This trend is good news for businesses and mobile app developers alike.
Mobile App Development for All
While nearly any business can benefit from a mobile application, those industries that particularly benefit are fast food restaurants, retail stores, and traditional restaurants. A few popular mobile app approaches for restaurants are to turn ordering into a game and take full advantage of location-based searches. According to Restaurant News, 36 percent of people aged 16 to 34 who often visit fast food restaurants spend more than 15 hours per day on their smart phones. These consumers are using their phones often and they're often using them to investigate or order fast food meals.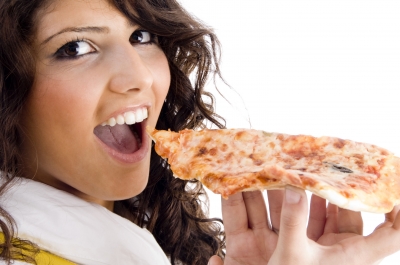 But developing a fast food app that goes beyond displaying the menu and allowing mobile ordering is crucial to survive in this highly competitive industry. Restaurateurs are getting creative and making mobile fast food applications fun by incorporating popular marketing campaigns and interactive themes, such as gaming. For instance, many restaurants are partnering with popular gaming apps to create a collaborative marketing campaign within a mobile application. China recently utilized this concept in pairing Angry Birds with its McDonald's marketing.
Mobile App Development for Retail Corporations
Retailers are often incorporating a mobile-search friendly theme with their traditional websites in order to capitalize on mobile searches, but a mobile app developed specifically for your business ensures consumers return time and again to interact with an appealing mobile shopping app. The key is to know what consumers want, and develop an application that delivers. How many times have you taken your kids (or yourself) through a fast food restaurant just because of a promotional toy or game? McDonald's sales soar during their annual Monopoly game campaign, and many a parent has stopped for a Happy Meal just to get the Transformers or Barbie toy inside. Mobile app marketing works the same way.
The Mobile App Development Industry
Is mobile app development different from traditional app development? Yes, and no. While there are concerns specific to mobile app development, the same basic principals still apply. However, it is important to select an app development company with prior experience with mobile app development in order to get the best mobile app for your money. Experience really does matter when it comes to mobile app development.
One interesting trend that appears to be affecting mobile app development as well is younger consumers with smartphones. I was amazed at how many sixth, seventh, and eighth graders at a local birthday party had iPhones. And believe me, those kids know how to navigate the App Store and use their phones to the fullest potential. If your industry appeals to the younger tween and teen generation, a mobile app development company can help you tap into this marketing resource and increase your sales and brand recognition.
Image courtesy of imagerymajestic / FreeDigitalPhotos.net