ScoutPeek iPhone App: Seek Talented Athletes Around The World
Latest Ideas
Whether you're a scout, coach, or organization, you are able to search the globe for the most talented athletes in an array of sports.  ScoutPeek is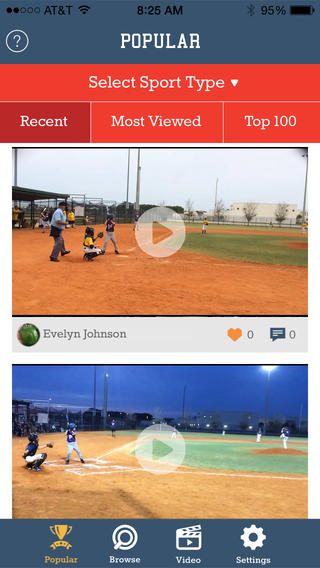 an iPhone app that allows athletes to upload videos and allow users to search based on which sport and position.
Athletes are able to create a profile, connect with Facebook, and upload videos.  Take videos at practice, during a game, or even in your free time.  ScoutPeek is the perfect portal for showing off your skills and connecting with the right scout.
Scouts are able to join the app and view athletes based on the criteria they're searching for.  Scouts can favorite athletes and comment on videos to connect with the athlete they have been searching for!
You can do all of this for FREE – Download ScoutPeek today and start browsing!