Paid App with In-App Purchases Scores Big
Latest Ideas
Forbes published an article with data of great interest to mobile app developers. In data reports gathered since January of 2012, a startling trend shows 75% of all App Store revenue was generated from in-app purchases and an astounding 90% of all revenue in Asian markets.
The Psychology of In-App Purchases: What it Means for Mobile App Developers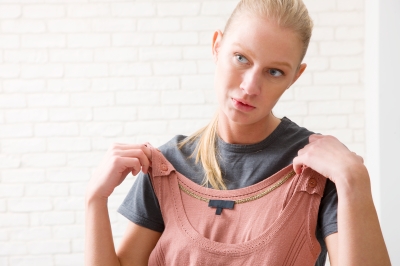 Marketers know that most purchase decisions are made based on emotions. While consumers are browsing the App Store, looking for a new app, they are more logical about considering price points and the total amount of money they spend on apps. Consumers are more likely to download an app that is free versus a paid version, even if the freemium app is limited and offers an in-app purchase upgrade to continue use. Also, gaming apps can take advantage of the emotional purchase response by drawing the consumer into the excitement of the game, then offering an in-app purchase to continue at a strategic point in the storyline, creating a sort of gaming cliffhanger to urge consumers to make the purchase.
This emotional buying concept is further fueled when consumers reach a frustrating or difficult portion of a storyline, and the app developer offers a cheat or helping product through an in-app purchase with a low price point. Gamers caught up in the thrill of a good game will easily purchase several $0.99 in-app purchases to get to the next level or goal of a game. Additionally, the report shows consumers spend an average of $2.25 on a paid app, versus $2.45 on an in-app purchase. This spells out bigger revenues for app developers employing this selling strategy.
For app developers targeting the Japanese app market in particular, in-app purchases are a sure win. The statistics show that Japan had a whopping two and halp million dollars in in-app revenue. The average paid app in the US market sells for $0.99 while the average Japanese market app sells for $3.12.
Consumers and Different Types of Mobile Apps
The study also looked at the differences between the revenue performance of freemium apps, paid apps, and paid apps with in-app purchases. The freemium apps performed poorly, while the paid apps with in-app purchases surpassed the profit margins of paid apps without in-app purchase offerings. This shows consumers are more willing to purchase in-app upgrades on apps they paid for than within free apps. Once a consumer has spent cash, even $0.99, in an app they develop a sense of ownership and are invested in the performance of the app and generating a quality user experience. This is the same principal that clothing stores use when they encourage you to try on clothing in the store. They know once you try it on, you see it as yours and are more willing to follow through on the purchase.
The smart app developer provides every opportunity for the consumer to download the app and make it a part of their mobile device. Once it's on that home screen, the consumer is more likely to fork out cash to keep it there. From a consumer's standpoint, trying an app and then upgrading to a paid version is a safe way to weed out App Store duds. Another approach is to post demo videos of the app in action so consumers can see what the app looks like and what features the app offers. Visual representations also give the consumer an idea of how user-friendly the UI is and if the app performs as they expected before they hit the purchase button. Most consumers will watch a short video as part of the decision-making purchase process.
Image courtesy of ambro / FreeDigitalPhotos.net