Newest iPhone Game App: Your Heart Rate is the Controller
Latest Ideas
Skip A Beat is the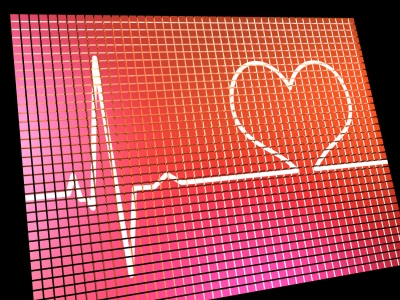 App Store's newest gaming app that requires the user's heart beat to control the game.  This was developed by Happitech and its purpose was the make users more aware of their heart beat; learning to control it in a fun manner.  The concept is unique, because this is the first app that does this.
How to Play
The heart rate is tracked by the iPhone's camera flash. The user must place their finger on the flash to connect their heart rate and continue to keep it there while playing the game.
The character in the game is a frog named Skip who is trying to rescue a princess.  A user needs their heart rate to move Skip.
The challenge is for the user to keep their heart rate within a normal range and dive through objects that come in the way.  The faster the heart rate, the quicker Skip gets to save the princess!
Skip A Beat Trailer
Watch the video here to see how the game works.
Have an app idea?
Image courtesy of Stuart Miles at FreeDigitalPhotos.net