New Study Suggests that Companies are Falling Short on Mobile Apps
Latest Ideas
In today's business world, mobile app development is a critical component in a marketing strategy and a major source of revenue for many companies.  Considering all that is at stake, you'd think there would be more attention paid to the fine details of mobile apps.  From security issues to business-boosting capabilities, it seems that a lot of companies are falling short on the potential that mobile apps can bring to the party. According to a recent report in Accenture, titled Growing the Digital Business: Spotlight on Mobile Apps, here's why…
Based on the report, 52% of organizations that subject their mobile apps to a testing program with user feedback do not incorporate this usage reporting or analytics to spot potential shortcomings in their apps.
Although 9 out of 10 respondents from the report stated that they see a high customer demand for effective mobile apps, only 50% of those respondents felt that mobile apps cannot be appropriately secured for business purposes.  Only 45% had crash reporting in place.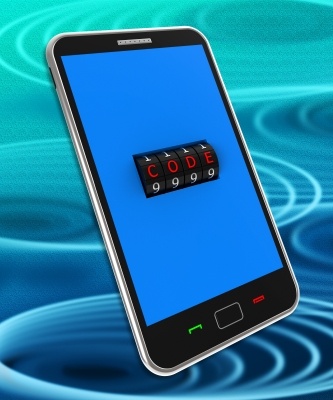 Image courtesy of Stuart Miles at FreeDigitalPhotos.net
Forty-nine percent of those polled in the same study identified security as the biggest challenge in developing and managing mobile apps.  Bugs, crashes, and other indicators of sub-par app performance came in second. Just over half of the respondents use bug tracking and remediation tools to combat this issue. "To get the best results from apps, businesses must do rigorous testing before launch and robust app management once deployed.  Not only does this help provide the best possible user experience, but it will also help make sure that security challenges are addressed as an ongoing priority," states Abhijit Kabra, mobile applications practice lead at Accenture Digital.
While 82% of the respondents viewed mobile apps as critically important to their organizations, only 46% use productivity apps to improve business efficiency.  Forty-four percent said they use apps to drive sales and improve customer service.  Thirty-five percent use mobile learning and collaboration apps.  "Apps are becoming critical to access business data for real-time decision making, whether it's to manage industrial processes, employee collaboration, training programs or the customer service experience.  So, user experience and app performance are more important than ever. Our research shows that business leaders clearly need to raise their game in app management to make sure they make the most of their investment," states Kabra.
Mobile app development is serious business, and clearly companies need to pick up the pace. By hiring an experienced and knowledgeable app development company, have confidence that your app will perform and provide a significant return on investment.  Blue Whale App Development is that company.  Contact us for more information!
Resource: www.datamation.com