Mobile Apps Influence Consumer Purchase Behavior
Latest Ideas
It's certainly nothing new.  Corporate-branded mobile apps have long since changed the game in marketing, proving to be a critical component in how the brand connects to its customers and thus having a serious impact on a company's bottom line. The game is nowhere over, and in fact is only getting more competitive and important to a company's marketing strategy. A new study from Iowa State University found that there is a direct link between app use, purchase behaviors, and sales.  The real bottom line in this instance – "the more engaging the app, the more customers will spend," as stated in an article from phys.org.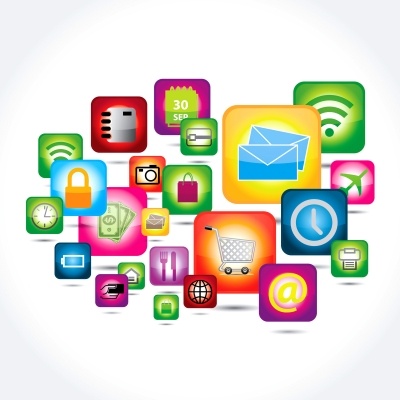 Image courtesy of emptyglass at FreeDigitalPhotos.net
The Study: Mobile app data was examined for an international loyalty rewards program. The use of information lookups (point balances, transaction history, and reward items) and check-ins (identifying location at stores affiliated with the program) was studied to determine if consumer spending was influenced by these interactive features on the app.
The Results: Even though the app did not have a purchase feature, the interactive features were enough of a draw to make customers use the app repeatedly and drive sales – a lot of sales.  In the course of just three months, customers using the app increased spending by 19 to 48 percent. The purchase behavior was tracked via the accrual of reward points, and it was found that the highest increase was among customers that used both the information look-up and check-in features on the app.  The study also found that younger customers were more than likely to use the app than older customers.
The Take-Away: The importance of corporate-branded mobile app development cannot be ignored. In fact, by 2017, the number of downloaded apps is expected to surpass 268 billion!  Here's the kicker – more than half of the downloaded apps are deleted after one use.  This very interesting fact means that apps MUST engage the consumer and MUST provide a value-added benefit to ensure future and repeat use.  "We understand the urge of brands wanting to get an app out on the market, but they really need to take caution and test it.  Customers are not going to give the app a second chance.  We found that people who stop using the brand mobile app after they downloaded it become disengaged.  In terms of purchase behavior, they purchase less frequently and spend less money," states Su Jung Kim, lead author of the study.  It is critical that companies do their research, i.e. surveys, focus groups, etc. prior to development so they know what consumers enjoy most about the app. In addition, ongoing monitoring and maintenance on the app is also important so that it remains compatible with updated operating systems.
Are you interested in having a mobile app developed for your company?  You've come to the right place!  For more information on our app development services, please contact us!
Resource: http://phys.org/news/2015-09-mobile-apps-online-consumer-behavior.html