Lulu iPhone App: Social Networking App
Latest Ideas
Lulu is a new female-friendly social networking app that allows women to rate men, anonymously. Surprisingly, there's no catch!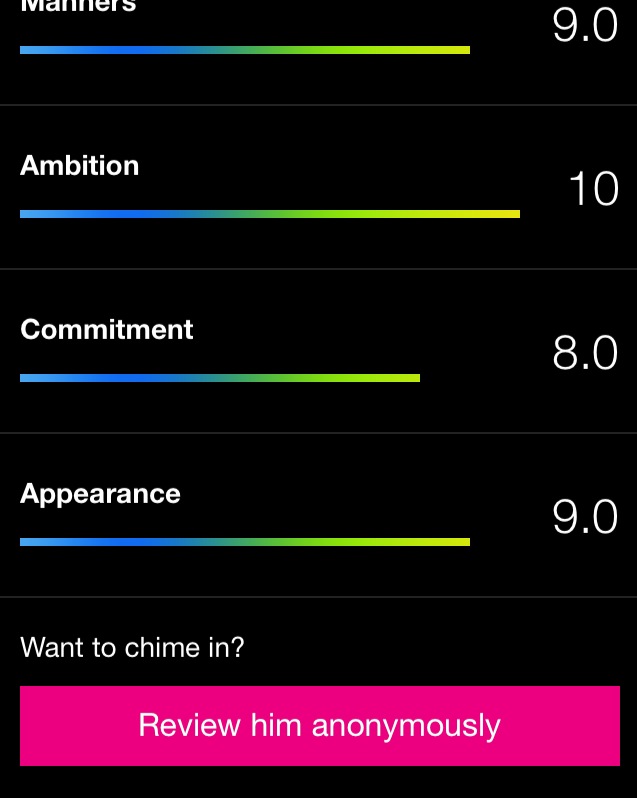 The app requires you to sign-up using Facebook, but swears that it will never post on your behalf or link you to any of your ratings. They also do not allow men to sign-up; gender is retrieved by Facebook.
Once you're in the app, it proves to you that everything is kept anonymous.  Browse through your male facebook friends and local dudes to see how they've been rated by other females. The rating is done based on categories.
I downloaded and used the app so I can give you all the play-by-play.  When reviewing a guy, you start out by being asked how you know them.  Based
on how you know him, determines what series of questions you'll be asked next.
They questions vary from sense of humor, committment, appearance, ambition, manners, etc.  Then you scroll through a TON of "best qualities" and the worst.  After you've rated him, it gets added to his profile and everyone can anonymously see his rankings!
It's definitely an interesting app to check out and not like any other app out there!  Here's a link for you to check it out Lulu iPhone App.