Is Apple Good for the Economy?
Latest Ideas
In a recent Apple Insider report, statistics show that Apple, Inc. is extremely good for the United States economy. Apple has full time employees in all fifty U.S. states and has contributed to improving the economy by creating 80,000 new jobs last year. Those jobs were directly related to development, research, and distribution of iOS apps and mobile app development.
App developer jobs created by Apple's popularity aren't all direct employees of the company. Many were listed as employed by third party companies, such as software development firms and engineering companies. Some jobs were designated as full-time, while others qualified as part time or hobbyist status. One of the great things about the boost in employment is that The App Store encourages participation by third party companies and independent iOS app developers. Anyone with the skill and ambition to write iOS apps can get in on the Apple, Inc. dream of making a living writing and marketing mobile apps.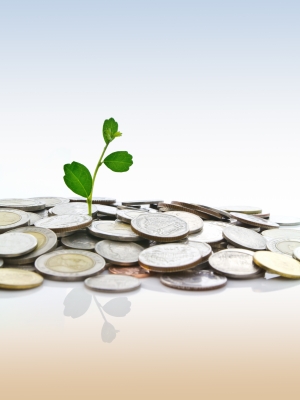 Part of Apple's success in recent months is surely attributed to the company's embracing of readily available software apps across multiple devices. You can often find Mac, iPhone, and iPad app versions of the same software with syncing abilities to help streamline your app usage. Apple's iCloud storage has further made cross-device iOS apps made for mulitple devices even more accessible and desirable. Critics have speculated if the tech giant would be able to remain afloat after founder Steve Jobs' death, but the company appears to be carrying on Jobs' vision adequately according to sales and employment statistics. Apple fans are often fiercely loyal to the brand and are willing to pay more for Apple App Store apps than Android users. It's not uncommon to find iOS apps selling for $5, $10, or even $50 dollars, while many Android apps are under $5.
The price point differential is also a major contributor to the popularity of developing iOS apps. Of the jobs related to app development last year, 4% reported making over one million dollars from their app development efforts. Conversely, 25% reported making next to nothing, 25% made more than $30,000, while the remainder made under $30,000 in a single year of app development. For most, iOS app development is a worthwhile endeavor, especially for those who are succeeding in making a nice income as hobbyist app developers or part-time coders.
Full time iOS app development companies dedicated to succeeding in the App Store economy have a good chance of supporting their business within the first year of submission to the App Store. A combination of quality app development and sound app marketing practices most often results in financial successes for such companies.
Is Apple promoting the essence of the American Dream? Some say yes, while others criticize the company's decision to manufacture products in China versus the U.S. The New York Times ran a series slamming the tech company for moving production overseas, and some people went so far as to blame the company's practices for a rash of suicides amongst its competitor's employees. While no U.S company can live up to everyone's standards, most Apple fans believe the company comes fairly close to achieving the ideal. U.S. production costs would skyrocket the price of Apple products, putting them out of reach for the majority of consumers. Nearly all tech manufacturers utilize overseas production facilities and outsourced labor to keep costs low.
What do you think? Is Apple doing a good job is propagating the American Dream, or are they contributing to the downfall of the economy by outsourcing work overseas? Do large American companies have a responsibility to help support other country's economies as well as our own?
Image courtesy of / FreeDigitalPhotos.net