iPhone App Developers Dream Big with Higher Revenues
Latest Ideas
In a recent post, Ethan Levy speculated (with an educated guess complete with graphics and corresponding math equations) how much a top-grossing iPhone or iPad developer makes per day with popular app. He estimates that a top-selling iPhone app developer pulls in over $199,000 per day, with a take-home cut of $139,500 after Apple takes its share. That's a whole lotta revenue to dream about if you're an aspiring iPhone app developer!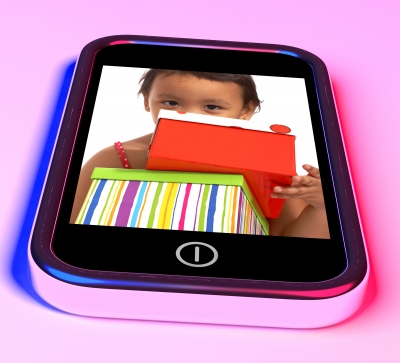 While money may not be the sole reason for choosing to develop apps for the iPhone, it certainly is one of the major motivating forces. The iOS platform is by far the most popular choice among app development companies, mostly because of the revenue possibilities. However, developing a popular iPhone app can also help an app development company establish itself in the industry and provide the resources to branch out into other platforms more easily. Developing iOS apps can help open doors more easily for those who are getting started or looking to make it big in app development.
The promise of higher revenues with iPhone and iPad apps also means there is more competition within the iOS market. But not all of those competitors are worthy challengers for the top-grossing app spots so coveted by iOS app developers. Quite a few apps in the Apple Marketplace are less than stellar offerings that rarely (if ever) get downloaded by consumers. So how competitive is the app development industry really? When it comes to those top spots, the competition couldn't be fiercer.
With the release of the new iPhone 5, iPhone apps with features that take advantage of the device's beautiful retina display are wildly popular. iOS app developers are scrambling to include the in-demand features that iPhone consumers are buying up. This evolving demand for the latest and greatest apps keeps the iOS app market dynamic. It also allows new developers to break into the market by offering a quality product marketed in an appealing way. New iPhone apps are constantly climbing to the top of the charts after being shared by Apple as featured apps, or when shared by other consumers as worthy of a purchase.
Websites abound that feature lists of iPhone apps for nearly every purpose. Medical iPhone apps, educational iPhone apps, iPhone apps for kids, iPhone games, productivity apps for the iPhone- all these categories and more can be found as compiled comprehensive lists that make it easy for iPhone owners to find new apps that meet their needs. The iPhone app industry is an ideal place for enterprising iPhone app developers to thrive.
As the holiday season draws near, I've seen many blogs and magazines featuring apps as ideal presents, especially for those hard-to-buy-for teens on your lists. It will be interesting to watch how the Top Charts lists develop over the next six weeks, and see which app developers make it to the top anc cash in this holiday season.
What iPhone app features do you enjoy the most? Are you planning on giving apps or gift cards for the app store as holiday gifts this year? If so, you may be making an app developer's dream come true by helping to rocket them to the top of the charts and the top of the revenue possibilities.
Image courtesy of Stuart Miles / FreeDigitalPhotos.net