iOS App Development, Simplified!
Latest Ideas
Probably more than half of the people who come up with app ideas have no idea how they are developed.  And I'd say that is pretty normal.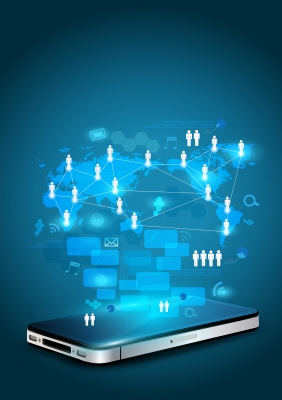 It seems pretty simple: I want my app to do this and I want to make money.  If only it were that simple.  Unfortunately, I'm about to bust some bubbles, but the sooner you find out the better!
Okay, so I'm going to reference this a few times, but it really is the easiest comparison on understanding why iOS app development isn't as simple as everyone thinks.  When you think of app development it's like building a house, and you have to think about every little detail you want it to have.  How many floors? How many rooms? Is there a pool? A fence for the backyard? High-end appliances? Granite countertops?  And do you see where I'm going with this? There's a lot to consider and there are different phases associated with each task.
Let's say you have an iPhone app idea that requires the user to have a login or a basic way for the user to receive info.  Great!  Now you must have a server to store data.  This is where I will introduce you to Application Programming Interface (API).   This is where you (or your app developer) create a language for your application to communicate with the server.  There is no standard way to do this – it is your own creative language that forms a two-way communication process.  iPhone <—> Server, bam!
Basically, API's allow a website or service to communicate with another website/service and that allows information to mix in from that source to your own app.  So, this is great because they allow anyone to create an app on top of what these sites already have.  It's mixing, matching and mashing at it's finest.  Obviously, you need a language to be able to communicate effectively. Therefore, API's must exist in order to develop your app!
Now, let's move on to the design, exciting! You start off with a User Interface and you have two options: standard or customized.  The UI is important; it's the foundation of your app and how the users will use it.  The coding part is too technical for myself and beyond my understanding but, what I gathered is you need a blueprint of exactly what you want before you start.  Once you start building, and then decide down the road you want to change where window goes… and yeah, you get my point.
From all that was mentioned above, and grasping the "it's like building a house" analogy, it is safe to say that the time frame and cost of app developing isn't so cut and dry either.  A basic four walls, two windows, and a one-door house versus a mansion are going to have completely different variations with both those factors.  During the process of developing an app, you have to gather the requirements, build a design, coding and then a week or two of testing the app (which is extremely important).  The complexity of your app and its features/functionality can usually range between 3 weeks to 3 months, give or take.
Usually, developers are by an hourly rate and that could be anywhere between $50-$250, and that is a ballpark range.  As a general rule of thumb: you get what you pay for.  If you have high expectations for the design quality, you might want to pay a little more.  But, if the design isn't as important and you want something relatively basic, then yes, go for a lesser hourly rate.  Easiest solution: do your research.  And make sure you feel comfortable and confident with your developer.
Another question asked is "how will I make a profit?"  The easy part is you will get 70% of each app sale on iTunes – Apple keeps the other 30%.  However, you will need to generate sales and drive traffic to your app. There are over 600,000 apps out there so you must do your research and see how you can differentiate your app from the rest. This is where marketing comes in to play, and you have to market your app! Use some tactics such as word of mouth, social networking sites, building a website, advertising, and etc.
"Nothing worth having was ever achieved without effort" – Theodore Roosevelt
Image courtesy of KROMKRATHOG at FreeDigitalPhotos.net