iOS App Developers Get Advertising Help from Apple
Latest Ideas
iOS app developers recently got a boost from Apple in the form of the new iAd Workbench. This new developer tool will help mobile app developers target specific audiences with relevant app ads. Initially, the service was realeased with an exorbitantly high minimum advertising budget of $500,000. Today, the start up investment is only $50, a much more reasonable budget for app developers of all kinds, making the service useful for all app developers.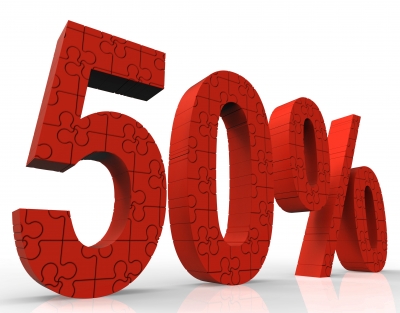 iOS App Developer Advertising
Advertising your app is an essential part of becoming a successful app developer. If no one knows your app exists, it won't sell. Marketing and advertising is such a big part of selling a mobile app, Apple regularly helps out new apps by adding ones that catch their editors' eyes in the "featured app" section of the App Store.
The ability to advertise your app as being "on sale" is another useful marketing feature that will help increase sales and draw in new customers. The App Store is actually set up nicely to help consumers find apps made by the same app developer or apps that are similar in nature to an app they recently downloaded. Many consumers become repeat customers when they find an app they like, click through the developer info section, and find another app to purchase. The App Store's Genius selections are also designed to help consumers find similar apps they may enjoy. This feature is great for finding new games, but becomes a little annoying with other categories. For instance, if you purchase a new calendar app or task management app, Genius then shows you twenty other calendar or task management apps that all do pretty much the same thing. If you're happy with your first purchase, you're not likely to want to browse through twenty more calendar apps. The ability to pick and choose which apps are used for Genius result generation would be a useful feature.
Even if your app doesn't show up the Featured App section or on a consumer's Genius screen, you can still promote your app by dropping the price for a given time and promoting your sale app through the iAd Workbench. Having a developer's website that features your aps is also a must these days, as many consumers look for more information on an app before buying. They may choose to:
Check YouTube for videos or user reviews
Visit a developer's website for more information
Search the Web for free trials or promo codes
Read user reviews within the App Store before buying
Employing other marketing methods such as using Google's enhanced AdWords campaigns, Pay-Per-Click ads, or YouTube channel is also beneficial to mobile app developers. It's no longer enough to simply design and write good apps, you have to learn to market them as well (or hire an expert to market them for you). Failure to advertise your app ultimately ends in failure altogether. Marketing can benefit even a less than stellar app, and can propel a great app to the App Store top 10 success.
What features would you like to see in the iAd Workbench? Do you currently use the Workbench to promote your apps? If so, let us know about your expereince and what you like or don't like about the features and performance. We'd also like to hear about the mobile app developer marketing techniques that are working for you. Drop us an
email
, or leave a comment below.
Image courtesy of Stuart Miles / FreeDigitalPhotos.net