iOS App Developers Celebrate Over Record 604 Million Apps Downloaded
Latest Ideas
A recent Flurry Blog post details the final app sales figures from the 2012 holiday season, citing a record 604 million apps sold in the U.S during the holiday week. For app developers, the biggest sales week of the year extends from Christmas Day to New Year's Day every year, with this year topping previous sales numbers. The data reported by Flurry's Peter Farago include both iOS and Android app sales. The report also estimates a record 17.4 million iOS and Android devices were activated during this time as well. That's a 65% increase in downloads during the holidays when compared to average sales the rest of the year.
iOS App Development On the Rise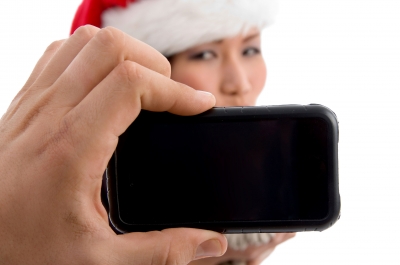 This data is critical for iOS and Android app developers, as competition for the top app spots is brutal leading up to the holiday season and holiday sales can affect the Top App charts for weeks following the start of the new year. Major marketing efforts take place during the days before Christmas to position apps in the optimal place- in front of holiday shoppers looking for last minute gifts and new apps to pass the time during school breaks, holiday parties, and downtime.
The statistics show that iOS app development continues to be a profitable market with a bright future, despite economic conditions. Consumers continue to purchase and use electronic devices such as iPhones, iPads, and tablet devices, and are willing to pay for apps to power those devices in fun and useful ways. One of the top-selling app categories remains gaming, as consumers turn to portable device games to unwind, escape from reality, and compete for fun. Other app categories such as productivity, health and wellness, and shopping are also on the rise in popularity studies.
The smart iOS app developer would be wise to take note of the surge in consumer interest, and cater to the needs of consumers with app offerings with the features new iPhone owners love- such as stunning graphics, exciting gameplay, and social connectivity. Since iOS apps continue to rise in popularity, the demand on iOS app developers to produce the next new and exciting app is heated. The pressure is on to produce original, top-selling iOS apps worthy of the legendary Apple Company's image of visionary innovation and industry trend setting. Consumers simply are not happy with another copycat iOS app- they want the next big thing in keeping with popular updates on iOS devices like retina displays and lightning-fast processors.
An analysis of the top-selling apps shows consumers tend to lean toward apps that keep with the iOS image of intuitive and attractive interfaces with cloud connectivity. Consumers have come to expect a higher level of performance and appeal from iOS apps. Apps that appear in the Apple Store as crossover apps from the Android market aren't as popular unless the interface is redone to reflect the Apple look and feel that consumers have grown accustomed to in recent years. However, apps that start out in the Apple Store and move to include the Android platform generally perform well in both markets if they are a quality application.
Such reports of record sales have iOS app developers celebrating the future of iOS development as consumers embrace portable devices and apps like never before.