How to Use SEO and Mobile Search to promote your App
Latest Ideas
If you have an iPhone, how do you find new apps to download? Chances are good you either check the Top Charts lists, or run a search using the App Store's search tool. Most iPhone owners use their phone to discover new apps, and mobile search principles can help the aspiring iOS app developer. If you've got a limited (or nonexistent) marketing budget, marketing your app from within the App Store using SEO may be your best option.
Benefits of App Store SEO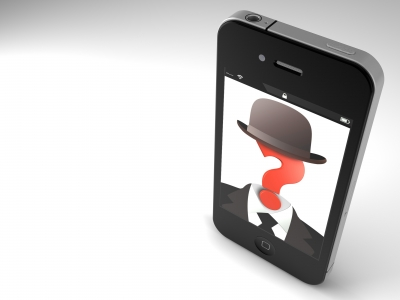 When you utilize the App Store as your primary mobile app marketing approach you can expect to make money, but you're not likely to make it to the top of the charts or make a small fortune from your app sales. But if you're looking to keep the lights on and build your portfolio, mobile SEO can help.
In addition to bringing in sales, using SEO to get your iOS app found by iPhone users provides a chance to build a positive image for your app. Once consumers begin downloading your app, be sure to motivate them to leave a review. The more positive reviews you get, the more likely you are to get more downloads.
Tips for Drawing App Store Traffic
To help you get more App Store love, make your mobile app available in both iPhone and iPad versions.
Your icon matters! Stay away from generic looking app icons, and utilize colors and custom images to draw customers in.
Wait to name your app until you run a keyword analysis!
Use a keyword tool, such as Google's AdWords keyword tool to find alternate or related keywords
Think like a consumer. Pretend you need an app that does… well, whatever your app does. What search terms would you type to find such an app?
Ask your friends, coworkers, family, and neighbors what they would search for to find an app that does what your app does.
Keep a running list of your keywords, you might need them in the future.
Since your keywords are limited by characters, try using the shortest version of keyword phrases possible. Eliminate, "a, and, the, an" from your phrases and use the singular version of words to save characters.
Plan ahead for future keyword selection and continually evaluate how your current keywords are performing.
Make your app available for free at times to boost popularity, exposure, and future sales.
Rules for App Store SEO
Keep your keywords and title relevant to your app to avoid being penalized by Apple.
Don't change your title or keywords to capitalize on popular apps to "trick" consumers into downloading your app.
Check your chosen keywords for any trademarked or copyrighted phrases already in use.
Wait to change your keywords for the release of your next update.
To take full advantage of how SEO can benefit your mobile app, learn more about SEO basics and don't engage in black-hat SEO tactics. Good SEO draws in organic results and benefits both you and the consumer by getting your app in front of the people who are looking for it.
Image courtesy of Idea Go / FreeDigitalPhotos.net