How to Protect Your Idea from Infringement
Latest Ideas
In a recent announcement, Apple revealed it will add access to a new website that allows iOS app developers to report intellectual property infringement. This news provides an added layer of protection for iOS developers from those who would copy or steal their custom coding to create another similar app for profit. Previously, iOS app developers had little recourse if they suspected intellectual property infringement, even though the infringement is strictly against Apple's terms of service for submitting app to the iTunes store.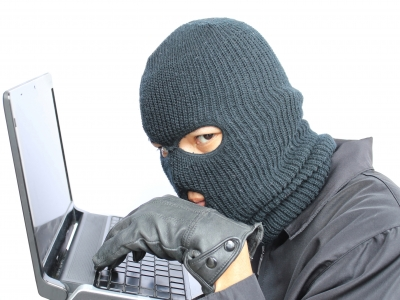 Intellectual Property Infringement
Intellectual property infringement is prohibited under the Digital Millennium Copyright Act of 1989. This act was intended to protect the right of digital works, such as websites, online content, and later on, applications, from copyright infringements. Intellectual property infringement is further detailed and prohibited expressly under Apple's terms of service for iOS developers.
Just as musicians and eBook authors have received protection from digital theft through DRM (digital rights management) protection via the iTunes store, iOS developers will appreciate this first step toward protecting their work from theft. Initially, Apple's protection for iOS developers will be shallow, as the new site will only allow an iOS developer to file a report of suspected intellectual property infringement so Apple can investigate the claim. Those found to be in violation of violating the intellectual property infringement clause will likely suffer immediate revocation of iOS developer access and removal of the offending app from the iTunes store.
Why Does IPI Protection Matter?
Just as brick and mortar stores do not allow consumer to walk out without paying for items, digital application stores prohibit the theft of digital content. Even when an iOS app developer offers his app for free on the iTunes store, he still owns all copyrights to the app and is entitled to file a grievance if his work is copied or stolen. Spending months working on an iOS app only to have it stolen and slightly modified by another iOS app developer is heart wrenching. Many iOS app developers invest much of themselves into the creative process of making a new iOS application for consumers.
How Can You Help Protect Against IPI Violations?
If you come across an iOS app written by one iOS app developer that is very similar to another app you have encounter offered by a totally different iOS developer or app development company, you can report your observations directly to Apple using the new website. Apple will perform a thorough investigation into the suspected infringement, and take appropriate action if necessary. This not only helps iOS developers, but also helps consumers by ensuring the apps offered in the app store are legitimate, original, and produced by the seller. It also helps your favorite iOS app developers earn the living they are entitled to by collecting the funds they deserve from the apps they write.
Allowing intellectual property infringement to go unchecked would be similar to your employer allowing someone else to collect part of your paycheck every week. For iOS developers, the effects can be exponential, as royalties from applications can be paid out for years. iOS app developers have also been know to take an existing app and modify its code to create a separate app that fulfills another need in the consumer marketplace. When you consider this, IPI violations can have severe future impacts for the iOS app developers affected.
Image: FreeDigitalPhotos.net