How to Optimize, Market & Monetize Your App For iOS 6
Latest Ideas
If you're already intrigued, click here to download our Free Guide now!
Before iOS 6, searching for apps was quite easy; you would type in a word or phrase and a list of different apps would pop up.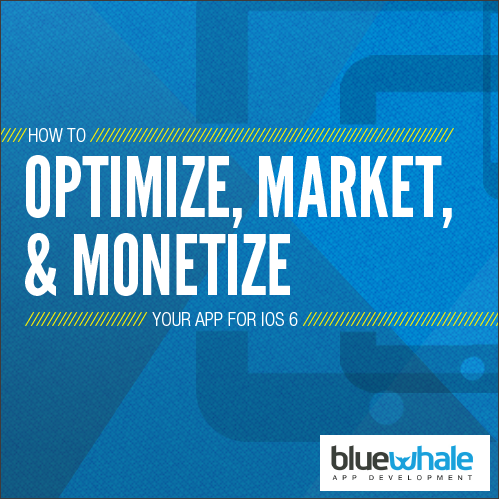 Well, things have changed with Apple's new mobile operating system.  One of its biggest changes was the App Store and it will change the way apps are searched.
For more information on how to optimize, market, & monetize your app for iOS 6, download our Free Guide now!
Some new features of the new App Store are:
New apps are highlighted and featured
App of the week and Editor's choice apps
New and Noteworthy app section
App Store Collections and What's Hot
Apps are displayed in an information card with a screenshot
When most people discovered the new App Store, they were a little confused to the cosmetic change.  But, it wasn't to make app searching more difficult.  Apple's intentions are good for both the consumer and the developer.  The new App Store allows users to find the apps they're looking for more accurately, and much easier than the old way.

Our Free Guide offers many developer tips such as:
How to attract users to your app
How to adjust the keywords and choosing them wisely
Why the app's icon is extremely important
Maximizing the app's description
How to get positive feedback from your users
Apps now need to be optimized correctly by the developer to ensure the app is featured because the search results are not showing as many apps as before. Don't miss out on a great opportunity to optimize, market, and monetize your app with our Free Guide!