How an iPad App Developer Can Use SEO to Get Discovered
Latest Ideas
With the newest changes to search algorithms, many people are now proclaiming that SEO is dead; that there are no ways to boost your Website's search engine ranking for popular engines like Google. However, one place that SEO is still alive and kicking is within app search engines. This is great news for iPad app developers looking to break into the market.
In a recent Apple Insider post, Sam Oliver discuses the overwhelming number of undiscovered, undownloaded apps in the market. He calls these "zombie apps"- the walking dead of the app industry, destined to wander hungry and alone.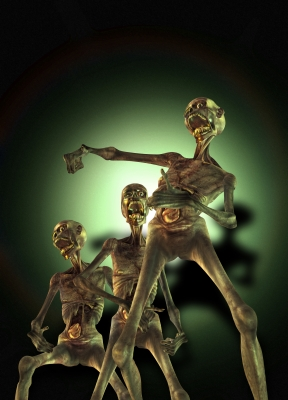 Advice for iPad App Developers
Currently, the best way for a new app to be resurrected from zombie-dom is to pay for promotion initially and hope to earn enough initial downloads to draw the attention of app search engines to become featured as a top iPad app for a particular category. Oliver provides step-by-step advice on how an iPad app developer can get his or her apps closer to the coveted featured status.
Recently, Christian Hensche, CEO of Adeven advertising agency, told Gigaom that he recognizes the iPad app developer's struggles to get discovered in a sea of zombie-fied apps. "The reality is there are only a couple of thousand apps that really make some kind of downloads," Henschel said. "This is based on Apple's closed system — it's tough to discover those kinds of apps. You don't have proper search, so the only way to discover new apps is through the top listing." Currently, featured status is based mostly on the number of downloads an app receives.
SEO and the iPad App Developer
Another way to garner more downloads is to utilize SEO tactics to list your app according to the in-demand keywords iPad owners might use to find a new iPad app. For instance, if your newest app is a Zombie game, you might want to include keywords such as "Zombie", "role playing", "brains", "game", and "free" to draw the attention of your ideal iPad app consumer. Using these search terms in your description helps users discover your zombie-fied Zombie game app the way most search engines prefer- naturally.
Natural search engine optimization is sometimes referred to as "organic" results because they are home-grown and occur as a result of intelligently designing your Website or app description, rather than resorting to tricks and tactics to draw traffic. Natural, intentional SEO use in your app descriptions helps draw in consumers who are looking for what your app does, instead of attracting buyers who may be disappointed to find your app's description among the results for an unrelated search term. Poor search results lead to frustration and wasted time for your consumers. Smart SEO helps customers connect the dots quickly between what they need and the apps that fulfill those needs.
Currently, app search algorithms are rather primitive when compared to the multiple evolutions of search giants like Google, and many consumers have expressed disappointment in the inadequacy of app-finding search engines. Apple's recent acquisition of the mobile search engine app "Chomp" shows that the company is taking complaints seriously and is striving for improvement. The company paid $50 Million to acquire "Chomp" this year and speculations abound that the search engine's algorithms may be incorporated into the iPad and iPhone app search engines.
As app search engines continue to grow and evolve into more stable, reliable search engines that provide solid, relevant results and a more even playing field for the new iPad app developer, SEO will become an important part of listing all new apps outside of the zombie zone.
What SEO resources do you currently use? Have you incorporated SEO into your iPad app descriptions to help attract consumers naturally? Subscribe to the Blue Whale blog for future SEO tips for iPad app developers and give your zombie-fied app a head start.
Image: FreeDigitalPhotos.net