Hard and Fast Rules of iPhone App Development
Latest Ideas
Are there really hard and fast rules to becoming a successful iPhone app development company? The answer is debatable, but according to a recent post about Marco and Igor Pusenjak's overwhelming success with their iPhone app, Doodle Jump, some iPhone app developers may be considering the brothers' secret recipe to multimillion-dollar success as legit.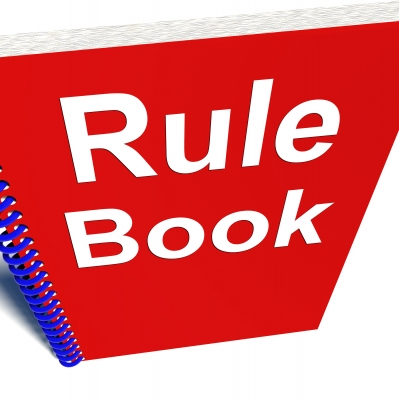 Doodle Jump has been a top-selling app for over three years running, and its app developing creators have netted over $10 million in profits from the sale of the popular iPhone app. Today, the app no longer appears in popular charts on the App Store, yet it continues to sell to over 300,000 new consumers each day. That's an impressively successful run for a one-hit wonder company.
iPhone App Development Hard and Fast Rules
Other iPhone app development companies have speculated that riding the success of a single popular app until it dwindles away may actually be one of the hard and fast rules of successful iPhone app development. It appears to be working well for the brothers Pusenjak, who have yet to release any further app offerings beyond Doodle Jump. With a minimal staff, the brothers have collected the majority of Doodle Jump's profits for themselves, and have shown little signs they are interested in creating a sequel to the popular game, or offering any subsequent iPhone apps to skyrocket to the top of the charts once again.
Other iPhone app development companies have chosen a broader approach to marketing their company- more like hurling a handful of ping pong balls at the display in hopes that one will land in the goldfish bowl at the fair. While the exact approach to making it big in the iPhone app development industry is highly subjective, one tends not to argue with the cold, hard facts of overwhelming success, such as that experienced by the Pusenjaks. It's working for them, but the real question is why? Is such an approach truly the secret to success in the iPhone app development field?
Iphone App Development: Good Products Sell More
The reasonable explanation for the Pusenjaks' success is simple: they created a great product that meets a need in a large target audience of mobile gamers. Doodle Jump remains popular because it's a great iPhone app. Any approach to marketing or development on behalf of its creators may be purely coincidental (beyond the basics of marketing 101). But there will always be those who look at another's success with envy and attempt to pick apart the details to come up with a hard and fast secret recipe that can be easily duplicated by themselves and others. If it were truly that easy, every iPhone app development company would be riding the waves of success nonstop.
The TRUE Hard and Fast Rules of Successful iPhone App Development
Are there hard and fast rules to successful iPhone app development? Sure, create an exceptional product and get it in front of your target audience. Beyond that, anything else is mere speculation and conjecture.
Image: FreeDigitalPhotos.net