Developer Helps Washington School Protect Students
Latest Ideas
As kids headed back to school this year, news reports featured a new line of bulletproof school backpacks to help protect kids from the rising episodes of violence in the classroom. The threat of school shootings is a part of today's academic program, and emergency plans for school shootings and building lockdowns are a normal part of life for students, just as their grandparents once prepared for the possibility of nuclear bombs. One Washington school has decided to fight back with the help of an app developer.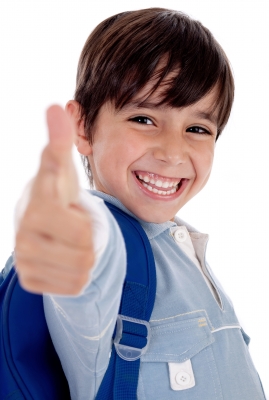 The Rainer Middle School in Rainer, Washington now boasts that total school lockdown can now be achieved in as little as three seconds- a process that previously took a minimum of 30 seconds. The lockdown process involved calling the office to report the threat, verifying a threat exists, and notifying 911 before locking all classrooms and entrances. The time it took to lockdown the school left students vulnerable to violence for far too long, and school authorities turned to technology to solve the problem.
Integrating with the school's security system, the Middle School paid for the Helix Group to develop an app that completed all steps simultaneously with the push of a button. Teachers have the app on their smartphones, and can discreetly and quickly activate the system if a threat occurs. The app notifies authorities and locks down the school while providing live feeds to authorities from the school's security cameras. SWAT teams are notified as well as can arrive on the scene much faster than when the manual system was in place. The app also allows teachers and first responders to communicate directly via text message.
According to a local news website, the school opted for private development to ensure the app performed all the functions they needed. "We couldn't find a product that did what we felt it should do to protect kids," said Tim Garchow, Rainier School District Superintendent.
Washington State has provided $10 million for schools to help increase student safety. Washington school districts can opt to install the School Alert System, which installs for about $3,000 per school district, depending on size. While there's been no mention of bringing the app to other states, America's schools could certainly benefit from improved response times and automated lockdown procedures in the face of danger. Even if parents decided to pull together to cover the installation cost, installment is within reach for most school districts. With so many school shootings taking place in recent years, parents have voiced legitimate concern over a lack of security and safety measures in America's schools.
What do you think? Is the School Alert System a part of the solution to keep students safe at school? Should the government fund the installation of the system in all U.S. school districts both public and private?
We think this is an excellent example of using technology and app development for the general good of the public. Such a program could even be extended to public buildings like libraries and hospitals to further help protect the public from violence.
Image courtesy of photostock / FreeDigitalPhotos.net