A Digital Innovation Agency
Top Leader in App Development &
Digital Transformation Services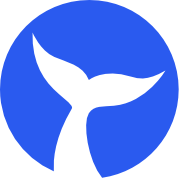 Blue Whale Apps is a digital innovation agency based in Washington D.C, New York, and Florida. Since our inception in 2006, we are dedicated to providing full-cycle application development services and digital transformation solutions to startups, established companies as well as public sector organizations.
From designing intuitive web interfaces and developing best-selling mobile apps to providing app marketing and digital transformation engineering services, we create values for businesses across the entire product lifecycle. Over the years, we have partnered with enterprises, digital service agencies, entrepreneurs as well as government bodies to build applications and products across a multitude of devices and touchpoints.
We combine proven methodologies, user-centric strategy, domain knowledge, and emerging technologies to tailor innovative and future-ready solutions that help our clients re-imagine their customer experience, generate revenue streams, and streamline their business operations. We are best at conceiving a simple solution for business problems using latest technologies at an affordable cost. Our experience is our strength.
Irrespective of the project size or development stage, we commit to deliver timely, cost-effective, and quality solutions to achieve client objectives with 100% success. Whether it is writing smart code, designing powerful web interfaces, developing flawless mobile apps, or creating digital products that can thrive in the connected world, we deliver exceptional results, every time!
Top App Development Leader
We have been recognized among the top leaders in App Development by Clutch every year since 2015.
Developing Apps Since The App Store Started
We have been developing applications since the inception of the Google and Apple App Stores in 2008.
Flexible Engagement Model
We provide a flexible engagement model along with an agile development process to meet our client needs.
Personalized Approach
We follow a personalized approach to cater to our client's requirements because we know every business has unique objectives.
Expert Guidance
Leveraging our skills and years of experience, we provide expert guidance to our clients as per their requirements.
100% App Store Approval
We have a record of getting 100% approval for applications in both the Apple Store and the Android Play Store.
Transparent Work Process
We follow a transparent work process in order to deliver satisfactory results to clients.
One-stop Vendor
We are a one-stop vendor for the entire app development lifecycle – requirements specification, prototyping, designing, developing, app maintenance and support.
Unrelenting Support
We provide unrelenting support to our clients throughout their project lifecycle.
Satisfactory Service
We are committed to providing excellent and satisfactory services to our clients for their allotted project.
Just fortunate to have such a great team around.
Josh is driving force behind our corporate strategy on Sales and Marketing. He also leads our 'Customer Success efforts'.
Passionately leads our visual efforts. Brain behind our stunning brand, visuals, content creation, strategy with many years experience in turning straw into gold.
Passionately focused on project management efforts. Big on processes. Helps executing corporate strategy. Music is her mantra.
Another power-house behind our great project management team. Loves learning new processes.
Driving force behind System design, database and API architecture, development, System performance, Security compliance. Plays in a band too.
Leads our efforts focused on iOS, Android and back end. Application performance, security, and analytics. He loves golfing and fishing.
Another brain behind our eye-catching visuals. Leads strategies on Branding, Visual designs, UI-UX.
Leads our efforts on core Android. Knows what Google likes and do not like.
We have worked for clients to develop applications that provide lasting value to their business. Over the years, we have been privileged to work with hundreds of future-thinking businesses, including leading consumer brands, Fortune 500 companies, and entrepreneurs who love us for what we do.