Cheers to 30 Years of Apple's Macintosh Computers
Latest Ideas
Today, Apple's Mac turns 30!  In 1984, Apple introduced Mac computers to the world.  It was promised that Apple would provide simplicity with their innovative computers, and it is safe to say Apple has delivered that to their loyal fans over these few decades.
Thanks to Apple, the world sees technology in a different light.  They've introduced so much more than just a computer; they've opened the doors to so much more.
Cheers to the next 30 years, Apple!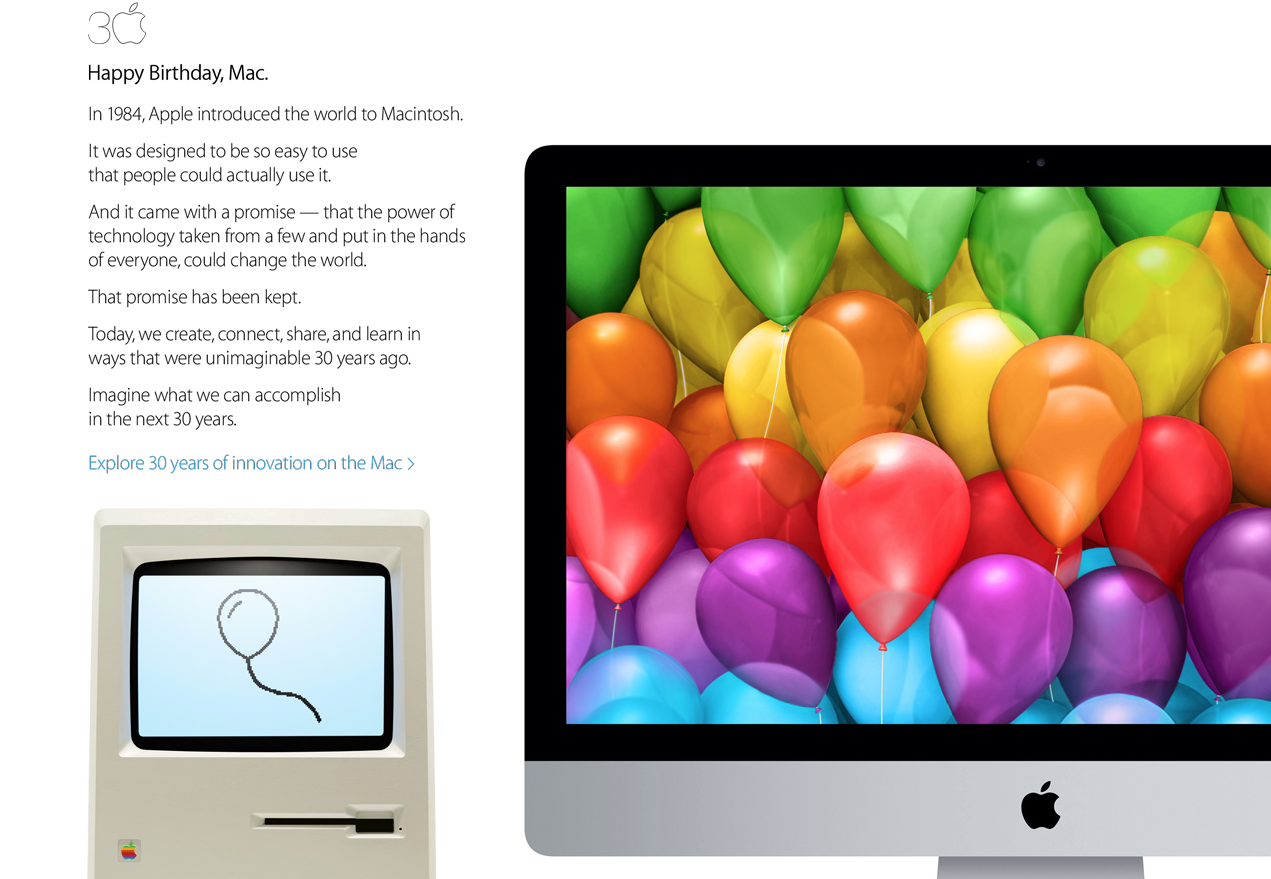 Image is from Apple's homepage.