Best iPhone Apps of 2013
Latest Ideas
As 2013 comes to an end, I thought it would be appropriate to review the best iPhone apps of this year.  Besides my own personal favorites, I did some research online, from Apple, and other users to round up a nice, diverse list! And in case you'd like to review last year's top apps, here's the list from 2012.
This list will provide you apps that range from social, couponing, games, quizzes, dating, fitness, and more!
Quiz Up!
My new favorite app, Quiz Up!  This app has over 250 topics to choose from.  Challenge your friends or random people from all over the world in real-time.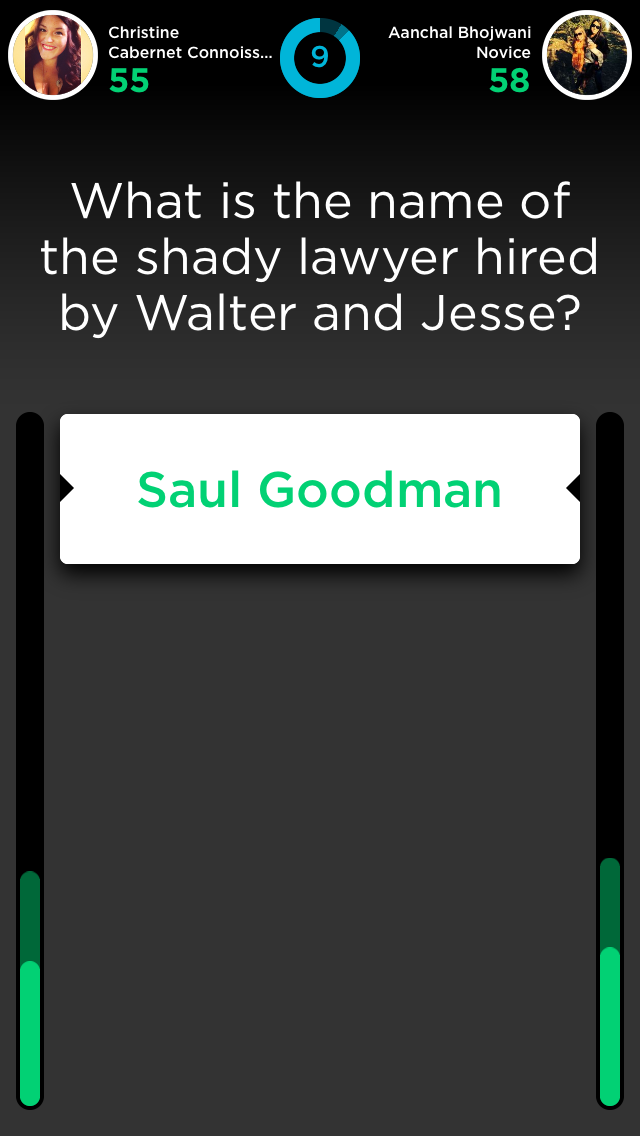 Whether you're a huge Breaking Bad fan, sports lover, or book worm, you are sure to find a topic that fits for you.  Be careful, this game is addicting!
Vine
Think twitter, except with video. This app has made normal, everyday people into popular folk. It allows a user to utilize 6 seconds of video, however they please.  There's a pause feature so users can get pretty creative, and make the short video feel like a movie.  If you haven't downloaded this app yet, you're missing out.
Squareready
For those of you who want to fit the entire photo in your Instagram for editing, but can't – well, this app is for you!  The editing allows you to scale the photo so it will fit perfectly into Instragram or even your twitter profile pic.
Tinder
Completely simplifies the online dating world.  Most dating sites require an autobiography, but not Tinder.  Users log-in to their Facebook accounts, select their photos, add taglines, and edits their preferences.  Based on location, the user can simply approve or deny someone.  Not only has this app become popular amongst users, but also for development purposes.
Candy Crush
Oh, Candy Crush that crushed so many people's dreams and bank accounts.  Most people I know either refuse to play this game or can't get enough; it's almost like actual candy. I, personally, made myself delete the app because it was just getting out of hand and I swear it was rigged.  This game is addicting, especially when you make an in-app purchase to get more lives….
Sworkit
No relation to twerking. I actually found this while looking for a free, easy-to-use, at home workout app.  This one is awesome!  You can either have the app provide you a workout or customize your own, for how long you want. It even talks to you!  This is also very similar to a paid-app called ExerVolve that has more features and just as many great workouts.
Cartwheel by Target
If you're into couponing and love Target, this app is for you!  Basically, you can save coupons to your account and use them at check-out.  Better than browsing through the Sunday paper and clipping the coupons.
WOD Challenge
CrossFit has been one of the most popular fitness groups across the world.  As a CrossFitter, sometimes you want to challenge other athletes, instead of the ones you see everyday.
Well, that's what WOD Challenge was designed for – challenge other athletes across the world with some of your favorite (or not so favorite) WOD's while climbing the leader board.
Duolingo 
Named the "iPhone App of the Year".  You can learn quite a few different languages, for free! Put some fun into learning, while challenging your friends and competing in different levels.  It also lets you translate your text messages into the language you are learning – that's pretty neat!
Am I missing any hot apps of the year? If so, let me know! I will make sure to add it to the list, or feel free to write your own review of your favorite app.
Happy Holidays to everyone!