Apps Marketplace Comes to Facebook
Latest Ideas
Mobile app development is taking another turn into the world of convenience and consumer-driven demands. Facebook has announced it will launch its own version of an app marketplace, named The App Center. The popular social media website's version will not only feature mobile apps, but also applications for desktop devices as well. The App Center will carry apps for iOS, Android, and universal Web apps, as well.
Mobile App Development Marketplace Trends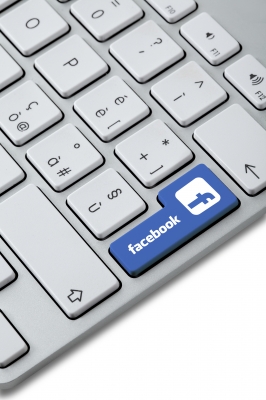 For mobile app development companies, such a one-stop-shopping experience offers promises of wildly popular fame, and a boost in revenue. Will facebook have what it takes to rival Apple, Google, and Amazon, or is the company just catching a ride on the coat tails of what consumers are demanding in accessibility for mobile applications? According to an interview by VentureBeat, facebook claims it will not be competing directly with current app providers, such as Apple and Google, but instead will redirect consumers to the respective seller's website, such as iTunes or Google Play. So how does facebook intend to capitalize on offering another mobile app store?
Cashing in on Mobile App Development Marketplaces
According to reports, facebook expects most its revenue to be generated from in-app purchases, much the same as it currently does with its selection of facebook-sponsored web-based games. And of course, App Center consumers will also be feeding into facebook's notorious database of consumer data with each click, making facebook's other advertising efforts even more targeted.
Changes in Mobile App Development
Does facebook's App Center announcement change things for the average mobile app developer? Not necessarily. However, we may begin seeing customizable privacy settings on apps to help counter the public's vocal distaste of facebook's data mining practices. Facebook users might be more willing to purchase from the App Center if they know that such purchases will include the option to protect their personal privacy from within the mobile app itself.
Additional changes may include automatic facebook connect to link your facebook account to your gaming accounts on your mobile and desktop devices, options to invite friends to play from within your facebook friends list, and of course, the option to post your gaming milestones and messages to your wall on facebook. While some popular mobile apps currently offer these types of options, mobile app developers targeting The App Center will likely make these staples in their newer mobile app offerings.
What do you think? Would you use facebook's The App Center over iTunes or Google Play to research and purchase new mobile apps? Would you enjoy such features as reading what your facebook friends have to say about a particular app or how many stars your best friend from Kindergarten rated the latest Angry Birds app? Would such information enrich your facebook experience, or detract from what you've come to expect when you login to check your friends' pictures and status updates? Only time will tell at this point, but facebook believes providing consumers with yet another app marketplace is profitable enough to launch a new branch of online app shopping, even if it may wither and die like other lesser competitors in the mobile app marketing game.
Free images from FreeDigitalPhotos.net