Apple TV's Potential in 2013
Latest Ideas
Although Apple TV doesn't broadcast live shows, it may be the new "television".  For those of you who aren't familiar with Apple TV, it allows you to see an array of content including, but not limited to, TV shows, movies, music, photos and sports.  The content can be played from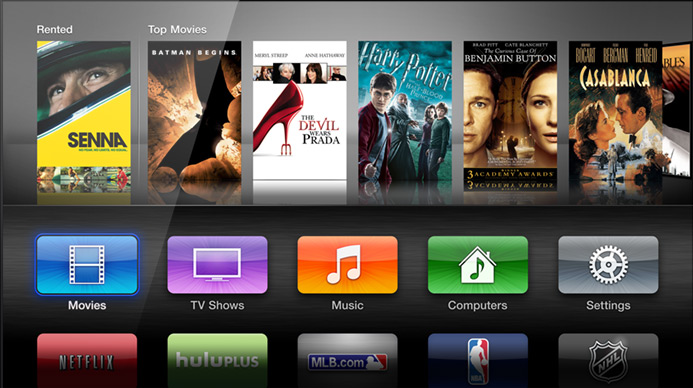 many different sources such as Netflix, iTunes, Hulu Plus, NHL Network, Blockbuster, and even from an iPad or iPhone.
This year has many opportunities for Apple TV and could greatly advance our television capabilities.  Siri is already built into the newest iPhones, so what if Siri was the commander of Apple TV? Remotes would be a thing in the past for Apple TV users, and voice control would be in the hot seat.
But wait, there's more potential for Apple. The software is already there, and zealously wanting to embark into Apple TV.  We have all these great platforms, networks, and portals that can revolutionize television.  What if Apple merged everything into one with its current, sleek user interface?  Your "TV" would allow you to FaceTime, check e-mail, browse the internet, and even watch regular programming.
Forbes mentioned in their article that "Apple could change the way we organize television content, access television content and what we refer to as television content." Apple could monetize greatly from this concept and gain even more loyal users.  Over the years, they gained a generous amount of users with their successful products such as iPod, iPhone, and the iPad.  It's only a matter of time before they take over this industry.
There are so many companies now a days who try to compete with Apples genius concepts and simplistic user interface, but no one has been able to completely tower over Apple.  They were the company that completely changed the music industry with iTunes and music devices as well as cellular industry.  This is just the beginning of what could be next for technology.