Apple Takes Steps to Protect Leading iOS App Development Companies
Latest Ideas
Apple has taken yet another step to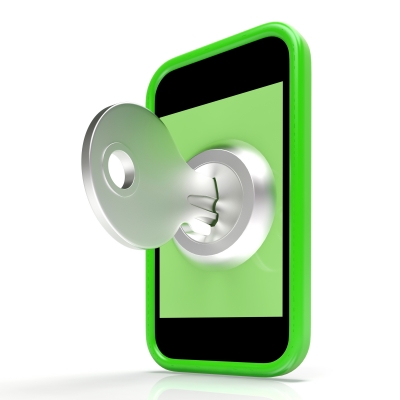 protect leading iOS app development companies and improve the App Store user experience. In a recent update to its terms and conditions, Apple announced it will now limit and monitor screen shot images submitted to the App Store. iOSapp development companies must now have their original app screen shots approved before posting, and updates to screen shots will be limited to during app updates.
Identity Theft for iOS App Developers
This move will help put a stop to "identity theft" in the App Store. Currently, we have seen some app developers attempt to deceive app consumers by changing the app name and screen shots of an approved app to mimic a more popular, top-selling app in the App Store. Consumers who do not take the time to carefully examine and compare similar apps before purchase may find they are purchasing a top-selling app when in reality they are getting something totally different. The example provided by Mashable shows a video of an iPhone user shopping in the App Store for an app called "Mooncraft", with screen shots that appear to mimic the popular Minecraft app. Once the app is downloaded to the iPhone, the user is presented with a series of ABC and numeric children's "blocks" labeled with various numbers and letters when the screen is tapped. While technically this "game" is indeed a building block app, the description, app name, and screenshots are intentionally presented to dupe a user into thinking they are getting a Minecraft-like experience, not a toddler's game.
In the retail world, this would be like ordering an Easy Baker Oven from a website and expecting to get a plastic oven that cooks cupcakes with a light bulb, and instead you get a cardboard box with a picture of an easy bake oven that lets you put cupcake stickers on the cover. Similar in technicalities, but a totally different user experience. What would be the real kicker is if an authentic Easy Bake Oven sold for $35, and the Fake-Bake Cardboard Imitation cost the consumer $30. This type of experience was previously happening in the App Store, causing unrest amongst app developers and consumers alike.
The changes to app developer submission process will help prevent fake apps from duping consumers into downloading an imitation app made to look like the real thing. Currently, all apps must receive Apple approval before the initial submission to the App Store. However, there were no safeguards in place to prevent shifty app developers from changing the marketing aspects of an approved app and make it look like a popular app from another app development company. Now, app developers will only be allowed to change out screenshots when an update to the app is submitted.
This attention and commitment to protecting the integrity of iOS apps and providing a quality user experience for iOS app consumers is one of the reasons many iOS app developers like creating iOS apps. For app development companies committed to creating quality innovative apps, Apple's ongoing efforts to safeguard the user and the development companies from fraud is admirable.
Image courtesy of Stuart Miles at FreeDigitalPhotos.net