Apple Releases iOS 8
Latest Ideas
iOS 8 has been deemed the "biggest iOS release ever"by Apple and is to be released to the public today.  In a previous post announcing iOS 8, I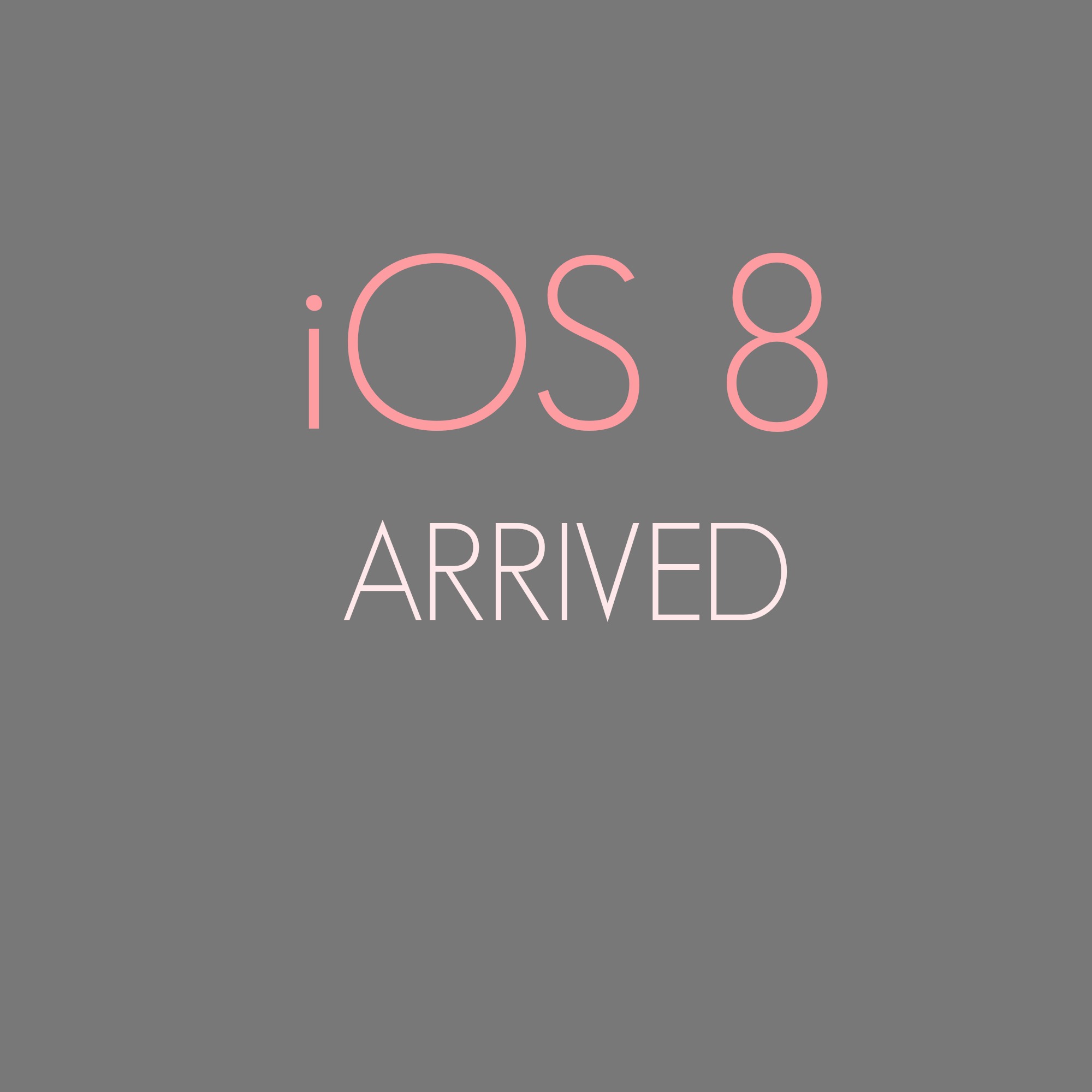 detailed some of the great features that we will all be getting in this new operating system.  This is highly anticipated, as well as, the new iPhones to be available in a short time.
For those who want a quick recap of the iOS 8 release, I've bullet pointed it out for you!
Photos: Easily find your photos with search feature that allows user to sort by date, location, and/or album name.  New editing features.
iMessage: Record sound clips to send via text. Video sends much easier than before without having to leave the message app. Removing yourself from group messages (HURRAY!) Share current location. See every attachment sent within a message thread.
Design: Interactive notifications; lets you respond to the notification without leaving your current phone activity.  New shortcuts. New mail updates; one being the Mail app recognizing reservations, flight info, and phone numbers.
Keyboard: "Smartest keyboard ever".  Predicts the next thing you'll say, according to past conversations and writing styles, which adjusts depending on whom you're conversing with.  Keyboards are now OPEN to developers.
Health: Collects health data like blood pressure, blood sugar, heart rate, calories burned, and cholestrol.  Create emergency card that is easily accessed in the lock screen including emergency contact and information that would be neceessary for medical professionals. HealthKit that allows developers to integrate your health info into their apps for ultimate access and tracking.
Should be an awesome update! Can't wait to install the new OS to my phone.  Let us know what you think. Enjoy 🙂