Apple Offers Interesting Info for the Enterprising Developer
Latest Ideas
In a special technology report gleaned from the pages of Apple's response to privacy concerns addressed to congress, the L A Times revealed some interesting information that the enterprising iOS app developer can put to good use. L A Times reporter David Sarno unearthed some interesting statistics that show the amazing growth of Apple iPhone and iPad application submissions to the App Store. The report also states that a whopping 30% of all submission are rejected for noncompliance with Apple's app developer guidelines. That means 3 out of every 10 apps are sent back to the drawing board after the iOS app developer thinks his product is good enough to pose to the general public.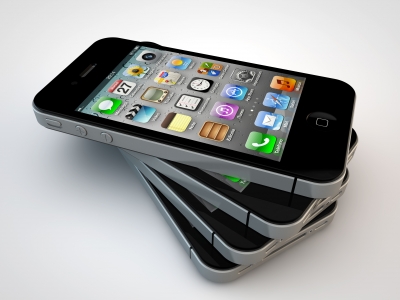 Apple's iOS Developer Guidelines
Apple takes its iOS app developer guidelines very seriously, and any app developer with hopes of selling on the hugely popular platform should take notice and read the fine print- twice. The bottom line is even if your app has the potential to be an innovative game changer for your industry, it may never see the App Store shelves unless you take the time to comply with Apple's terms of service and developer guidelines.
iOS App Development Stats
The report states Apple currently receives over 26,000 submissions to the iOS App Store every week. That's an increase from reported submissions of 15,000 apps in 2010. Apple initially reported 8,500 app submissions per week when the App Store launched in 2008. Growth rates show app submissions nearly doubling every year. With that much competition, it's becoming harder and harder to get your iOS app approved, and in front of consumers.
Apple reps did mention that many of those 30,000 apps rejected initially go on to make changes and resubmit successfully to the App Store. But in app development, time is money, and the time you spend making changes to an app to meet Apple's developer guidelines (and go through the submission process a second time) is time that you could be spending developing a new app or promoting an already released app.
Good News for New iOS App Developers
New iOS app developers may find Apple's developer's guidelines daunting, but the process becomes easier the more apps you submit. If you're just getting started, you may want to hire an experienced iOS app developer to look over your apps before submission, or ask a friend with previous successful App Store submissions. Other ways you can avoid App Store rejection are, obviously, studying up on the developer guidelines in advance and allotting time to edit your app to meet guidelines when plotting out your initial app development timetable.
Apple also provides resources for the iOS developer to help in the submission process. Reading top iOS development blogs can also help you glean a few tips from the pros to make your iOS app submission go more smoothly.
What questions do you have regarding the iOS app submission process? Drop us a line with questions or outline your question in the comments section and we may feature your communication in a future post! If you're a new iOS developer, connecting with others in your industry is beneficial to your growth and your business future!