Apple Introduces The iPad Mini
Latest Ideas
Apple has introduced yet another product, the iPad Mini.  Just when you thought they've produced it all, they still continue to amaze us all.  So, like most of you, the big questions is "what's so different about the mini from the regular iPad?"  Besides its size, there are actually a lot of neat features (and doesn't require as much cha-ching).
Great things come in small packages.
Seems as though the more technology advances, the smaller the devices get.  But thankfully, the smaller the size, the better the quality and more convenience.  This iPad Mini is 7.2 mm and 0.68 pounds, that is 23% thinner and 53% lighter than the big daddy.  Literally, the height and width of a #2 pencil.
Born equipped.
Your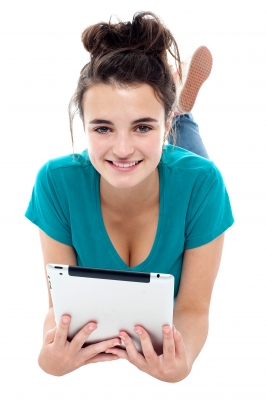 newest Apple device will come ready to use with all the basic built-in apps.  From mail, iBooks, Safari, FaceTime, Photos, Maps, Siri, Newsstand, Messaging, etc.  You name it; you more than likely have it!
It will still have the same great resolution as the iPad including its powerful A5 chip for performance.  And yes, you will still have 10-hour battery life!
And it keeps getting faster!
Many of you probably weren't even expecting a faster version because it's already so fast.  But, yes, Apple has done it again!  The Mini is twice as fast as any other iPad generation – oh, yeah! All your favorite things just got faster.  And comes with the 30-pin adaptor which is called "lightning".
Ordering details below!
Pre-orders start October 26th! Or you can wait until November 2nd at the Apple retail store to purchase your Wi-Fi model.  The Wi-Fi + Cellular models are available in mid November.
The iPad Mini starts from $329 – iPad 3 is at $499.  Either way, you should get yourself an awesome iPad!
Image courtesy of stockimages at FreeDigitalPhotos.net