Apple Confirms i0S 7, iPhone 5C, and iPhone 5S
Latest Ideas
Apple had their iPhone Event today, September 10th, in California. They introduced many new features and products.  With much speculation about two new iPhone models, Apple has confirmed the iPhone 5C and iPhone 5S along with the new iOS 7.
Thanks to The Verge for their live updates at the event! You can see their live feed for pictures and actual updates right from the event.
Tim Cook opens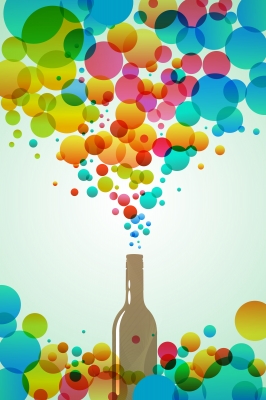 up the event stating "Next month, we will ship the 700 millionth iOS device." And iOS 7 is supposed to "quickly become the world's most popular operating system." Craig Federighi takes the stage to talk iOS 7.
iOS 7
Debuted in June with its many new exciting features and brand new look.  Federighi says that iOS 7 is "full of depth".  Starts off with Siri, showing how she can search Tweets. Siri also has Wikipedia, inline web search, and photo search.
Users will also be given new, more textured ringtones. System alert sounds were improved, as well. It's apparent that they sound pretty good! The photo gallery automatically groups photos into "moments" and "related collections."
There's a new "Share Sheet" allows a user to share to users, including AirDrop that lets you share directly to people nearby.
Another big reveal – iOS 7 has iTunes Radio, "the best way to experience new music." It works similarly to Pandora, allowing you to create your own stations.
iOS 7 is out on Sept 18th for iPhone 4+, iPad 2+, iPad Mini, and iPod Touch (5th generation).
iPhone 5C
"The iPhone 5 had the most successful first year of any iPhone Apple had ever done" says Cook. "This year, we're going to replace the iPhone 5. With not one, but two new designs."
Introducing the iPhone 5C, "It's made with all the incredible technology of the iPhone 5", which comes in green, white, blue, pink, and yellow. It's made of a hard-coated polycarbonate material. It's steel-reenforced inside, a new structure, which also serves as an antenna. "The entire back and sides are made from a single part." "You won't see seams, or part lines, or joins."
Other features include:
4-inch Retina display, integrated touch layer.
A6 processor, same as the iPhone 5.
Battery is slightly larger than it was on the iPhone 5.
8-megapixel rear-camera.
New FaceTime HD camera on front. larger 1.9u pixels and backside illuminations
It was described as "beautifully, unapologetically plastic." and can be purchased at $99 for 16gb, $199 for 32gb with a two-year contract.
Pre-orders start on Sept. 13th only for the 5C.
iPhone 5S
Ah, it has finally been confirmed and introduced. It will be available in three new colors: New Space Gray, Gold, and Silver.  The phone is made of high-grade aluminum, with chamfered edges.
It comes equipped with a brand new System-on-a-chip called A7, which is a 64-bit chip (incredible!).  The iPhone 5S will be the "World's first and only smartphone with a 64-bit chip".
For App Developers: XCode also supports 64-bit, and the iPhone 5S will still run older 32-bit apps.
It's over twice as fast in speed, showing a 40x CPU performance bump and graphics are 56x faster.  Along with a new part, the M7 which works with the A7. It's a "motion co-processor." It measures the accelerometer, compass, and gyroscope.
Battery Life: 3G talk time is up to 10 hours, 10 Hours LTE browsing and up to 250 hours of standby.
The camera is "a new, five-element Apple-designed lens".  The sensor has a 15 percent larger active area and the pixels are 1.5 microns.
The camera app sets white balance, exposure, creates a "dynamic local tone map" and "autofocus matrix metering". Basically, when taking a photo, the camera takes several shots, combines them for light levels, and will pick the sharpest photo for you! The new flash has two LEDs – one being cool and white, the other being warm and amber.  There will also be Slo-Mo coming our way.
Touch ID
Annnnd, introducing the new Touch ID Sensor! "You can simply touch your home button to unlock your phone."  The finger sensor will read your fingerprint at any angle and can store multiple fingerprints.  It's 170 microns thin, senses 500 ppi, scans your sub-epidermal skin layers.
Aside from just unlocking your phone, you can use your fingerprint for apps, and you won't ever have to put in your iTunes password to purchase apps and music.
For those concerned about sercurity elsewhere, "It's never available to other software." So it's not stored on Apple's servers or backed up anywhere else.
You can purchase in-stores/online on Sept 20th —- 16GB for $199. 32GB is $299, 64GB is $399.
AND THAT'S A WRAP!! What do you all think about the new iPhones?
Image courtesy of digitalart at FreeDigitalPhotos.net