Apple Announces iOS 8: Coming This Fall
Latest Ideas
Apple's World Wide Developers Conference was held, yesterday, in San Francisco.  This is an annual conference where Apple announces releases of new products and software.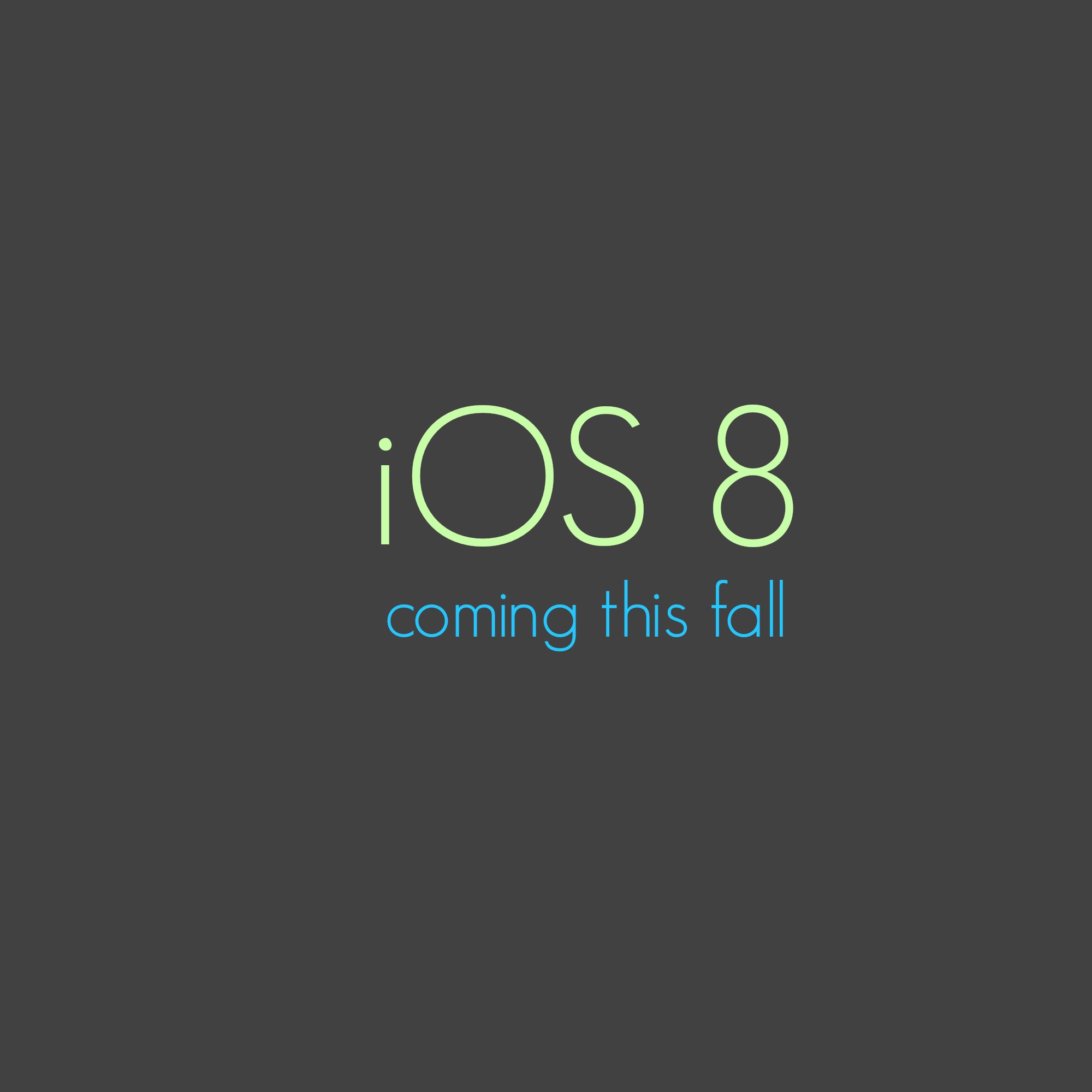 There were quite a few new releases coming this Fall, but iOS 8 is the most relevant release to app developers.
There are 9 important feature updates that are coming with the new operating system:
Interactive Notifications

-Users will now be able to access third-party apps from their notification and lock screen, without having to directly access the app.  Also, users can add widgets to the notification center and receive updates from there.  This eliminates users having to open the apps to communicate.

Spotlight

– It has been expanded to show you more under your search. Things such as movie times with nearby theaters, songs available on iTunes, findings on wikipedia, and others.

Keyboard enhanced

– QuickType is a new keyboard feature that will be able to predict your next move. It will make suggestions, such as words and/or phrases that are based on the context of the user's conversation with the contact they're messaging with; It understands your texting style. Third-party keyboards will now be available.

Revamped iMessage

– This is probably the most interesting updated of all iOS.  The iMessage app will now allow users to send audio and video messages.  Also, there will be self-destructing messages, which is pretty interesting.  The biggest of all, users are able to remove themselves from group messages.

iCloud Drive

– Open documents from other compatible apps.  Users can access documents that were saved on their Mac that were synced through iCloud.

HealthKit

– Completely new feature added to iOS.  It's an app that will track health and fitness data, which can interact with other third-party apps. User can monitor their health stats on a daily basis, such as blood pressure, blood sugar, and the fitness habits.

Family Sharing

– Families, up to 6 people, can share the same iTunes account as long as the same credit card is linked to each user's account. Parents will be required to approve purchases on their child's account, including in-app purchases.  This feature also allows families to share calendars, reminders, photos, and Find My Friends.

Photos App

– Allows a user to view and edit photos amongst all of their devices, which will be stored on iCloud.  Apple allows each user to have 5GB of data for free and then they'll be able to purchase additional data.

Siri

is now hands-free.  Users just need to say "Hey, Siri" and she will do the rest.
iOS 8 is expected to launch in the Fall of 2014.  Visit Apple to watch the Keynote presentation for more information regarding other releases to come.