App Store Overhaul to Benefit iPhone App Development
Latest Ideas
A large complaint in the iPhone app development industry has been the Apple App Store. According to a new article in the Wall Street Journal, Apple plans on overhauling the App Store- and the changes are likely to have huge benefits for iPhone app developers.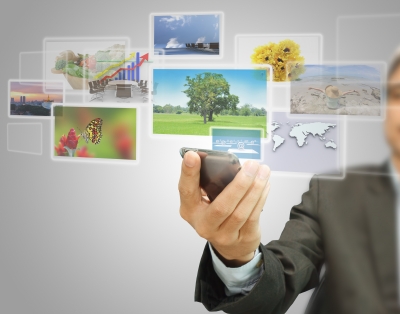 Little has changed since the creation of the App Store, but Apple has plans to overhaul its popular app store to improve the user experience- and make it easier for developers to get their best apps featured more readily. At Apple's Developer Conference held in San Francisco on June 11, 2012, iPhone app development companies voiced their concerns over the scarcity of ways to get an app in front of consumers using the current App Store layout. One of the complaints from app developers is the static nature of the top 100 paid apps list, which rarely changes, even when an app performs well and has a surge in sales.
Another recent revelation from the Apple Developer's Conference outlines a plan to initiate a new way of tracking user information for features such as in-app ads and usage statistics. Apple will be phasing out the previously used Unique Device Identifier (UDID) so that tracking info will not be tied to any particular device. This change will drastically affect Apple user's privacy when using mobile apps, and can improve results for iPhone app development companies looking to tailor a user experience.
App Store Changes Benefit iPhone App Development
Changes to the App Store are being initiated, in part, to better compete with Google's new app store, Google Play, and the increasingly popular Android platform devices and apps. However, Apple maintains that it alone sets the precedent and pace for app consumption in the industry, and does not expect that to change in the near future. Changes to the App Store will help position Apple to maintain its edge in the highly competitive iPhone app development and iPad app development industries.
The Future of iPhone App Development
As the future of iPhone app development continues to evolve into a consumer-driven market, Apple's reputation for superior customer service and quality products will only help to propel iOS apps to the top of consumer charts. With the proposed changes to the Apple App Store, iPhone app developers will find it a bit easier to get great apps to the top of the App Store charts. Featured apps and more venues offering popular lists of apps will help new apps and new iPhone app developers gain popularity faster than ever before. These types of changes promise benefits to both the iPhone app development company and the iPhone app consumer.
Personally, I've been frustrated at times when trying to find a new iOS app to meet a particular need, or discover new apps that be of personal interest to me. While Apple's genius feature is intended to place similar apps in front of consumers, it is still flawed. Just because I downloaded a flashlight app for my iPhone, that doesn't mean I'm interested in looking at 15 other flashlight apps- one will suffice. We're hopeful that changes to the App Store follows Apple's knack for intuitive common-sense interactions that increase the user's experience as a whole.
Image(s): FreeDigitalPhotos.net