App Piracy Costs iOS App Developers Thousands
Latest Ideas
App piracy is a becoming a big problem for iOS app developers. In a recent San Francisco Gate post, Olga Kharif discusses the recent piracy of James Vaughn's Plague Inc. app. Hackers copied the app's code and offered it free of charge on the Internet. It's estimated that the act of piracy cost the app developers about $500,000.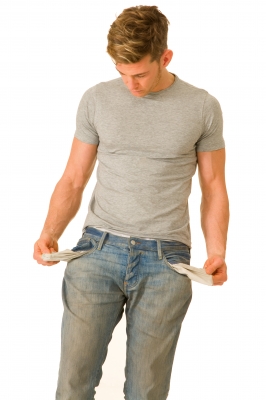 App Piracy Holds Potential to Ruin iOS Developers
While that kind of money may not make a huge difference to a successful app development company, it can ruin a new company with its first hot app. Recently, the U.S. Department of Justice shut down three websites with a history of providing pirated apps to the public. Applanet.net, appbucket.net and snappzmarket.com were three websites targeted by the government.
Piracy has long been a problem for other media industries, and iOS app developers shouldn't be expected to be exempt. However, with so much invested in the development of a single app, widespread piracy can be devastating for the iOS app development company without a stable financial base.
In an effort to protect against some forms of app piracy, some iOS developers opt to release apps as free with in-app purchase options to generate income. While even this app format isn't piracy-proof, it does make it more difficult. Android app developers suffer a similar dilemma, with app piracy even more rampant on the open-source platform.
New iOS developers have few options to protect themselves from app piracy. App developers can attempt to go after the hackers responsible for the piracy, but even if convicted, they are unlikely to recover enough funds to offset the financial devastation caused by the pirating of an app. Currently, all app developers run the risk of gambling with being targeted for piracy.
However, in some cases, the publicity of being targeted by hackers can actually increase legitimate sales of an app, or increase an app developer's reputation. The U.S. government and Apple are working to put more stringent safeguards in place to protect app developers from the effects of app piracy, but changes will take years to come to fruition.
Perhaps in the future, we may see piracy insurance or charitable organizations that help out smaller app development companies that are targeted by hackers. Until then, app piracy is simply a part of the app development industry- a part that no app developer wants to experience.
What potential solutions to app piracy do you have? Do you think Apple should develop a special department to monitor and investigate app piracy? Is Apple responsible for a portion of the proceeds lost from pirated apps? Where does the fault lie- squarely with the hackers or distributed amongst all parties involved in the app development process?
These questions and more should lead you to examine your own anti-piracy practices and beliefs. Does your app development company have a policy in place to limit piracy attempts? What would you do if one of your apps was targeted by hackers? Could you survive the potential financial devastation?
Image courtesy of Ambro at FreeDigitalPhotos.net