12 New Cutting-Edge iPhone Apps
Latest Ideas
So, I've done a little research and found several new apps that are on the rise. They all are extremely innovative, and some add a twist to original favorites. If any are of interest to you, make sure to download them today on iTunes.
Burner
That awkward moment when you don't want to give someone your phone number.  Well, thankfully there is an app for that.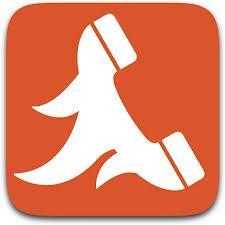 This app actually creates a temporary phone number for your phone that will receive texts and calls.  It is the perfect solution for short-term situations – or in case you happen to meet a Craigslist killer.  So, once you're done with the number you just click "burn" and you'll never be contacted on that line again!
Popsicolor
It turns your photos into watercolors. Simple as that!
Eyeona
Have you ever purchased an item and have it go on sale the next day?  I think it happens to the best of us.  But, you can eliminate these frustrations by purchasing the app "Eyeona".  This fancy app will tell you if the item you just purchased went on sale and if so, you'll get your money back.  Just make sure to scan the receipts and Eyeona will keep an eye out for you!
GoSum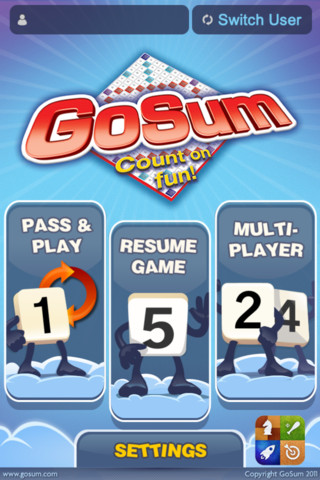 Scrabble meets numbers!  GoSum is a challenging yet, addicting game that allows you to play with up to 4 players. You can play with people you know or don't know – without worrying about any language barriers.  Go brush up on your math skills, and have some fun with it!
Sing!
Every karaoke-er's dream! This app allows you to sing alone or with others.  You can hear voices from around the world (warning: it may get scary).  It's pretty much a social media app for singers.  Comment on their songs and sing backup on someone else's recording.  And let's face it, even if you can't sing, it would still be pretty entertaining just listening to others.
SongPop
A fun game that has you and your friends guessing tunes.  There are different categories such as love songs, 80's, 90's alternative, today's hits and etc.  The app will play a song and you have to guess either the title or artist.  The faster you are, the better points you will score!
WedPics
So, you're getting married – fabulous.  You invite, say 105 guests, all with cameras.  And throughout the night people are snapping pictures and you're like "Make sure you tag me in those!" or "You have to send me them!" or something along those lines.  But, you never seem to get any of them.  Bummer.  This app can save you the hassle.  Make sure your wedding attendees have the app and they can easily edit and upload your photos to your wedding folder.  Life just got simpler.
Chameleon Clock
It is a basic clock app that literally uses the background that is behind your phone.  Just make sure your finger isn't in the way.
Cardiio
Talk about advanced technology.  Cardiio can measure your heart rate by having a person look into the front camera.  And I'm as serious as a heart attack (no pun intended).   It even tracks your heart rates for you and gives you feedback.  You can get your estimated life expectancy and how you compare to others.  Basically, when your heart beats, more blood is pumped to your face that causes light to be absorbed.
SpacePaint
SpacePaint brings you a photo and video app like you've never seen before. iTunes sums up this app stating, "SpacePaint, like the universe, is limitless.  It's like sprinkling stardust on a photo." And that is pretty much the gist of the app.
Gems With Friends
And they're still at it.  From your makers of the clan "With Friends" is a new gem to play, literally.
Flock
A hassle free photo-sharing app.  It uses facial recognition to determine who is in your photo that cross-references the geographical location of your Facebook friends. That was a mouth full. After you've finished uploading and tagging, it creates an album and notifies all your friends that the photos are available for viewing. People can comment and share on the photos or upload them directly to Facebook. Life just got easier.