11 Tips To Keep iPhone Battery From Dying on iOS 7
Latest Ideas
The biggest downfall to iOS 7 is the fact that it's draining the iPhone's battery.  Many people have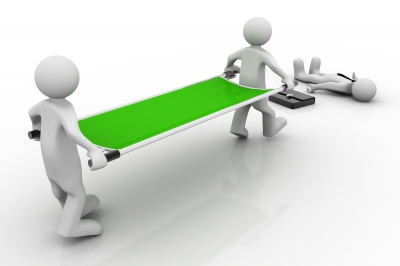 complained of this happening to them and thankfully, there are ways to help keep your battery's life intact a little bit longer.
1. Background App Refresh
This has be notably the biggest contributor to your phone's dying battery. It lets you run apps in the background while you multitask.  For instance, you can still listen to music while RunKeeper tracks your workout.
However, you can shut this off by going to your settings > general > background app refresh. You can turn this on and off, as needed, or just turn off the ones you don't need.
2. Location Tracking Apps
There are several apps that are constantly tracking your current location and that can really kill your battery.  I would suggest turning off some of the apps that don't require that use.
To change to to settings > privacy > location services
3. Turn Off Parallax
This is the feature that makes it look as though your wallpaper is moving.  Although it's a neat feature, it aids in your battery's drainage.
Quick fix – settings > general > accessibility, check "Reduce motion"
4. Automatic App Updates
Sure, it's really nice to not see 10 updates every morning, but having your phone automatically update apps is going to drain the battery.  You can probably do without.
Go to settings > iTunes and Apple Store, make sure to uncheck "Updates" option.
5. Turn Off WiFi
When your phone has to constantly search for WiFi outside of a WiFi area, it takes a lot of work.  You should get in the habit of doing this when you leave places that you're always using WiFi in.
You can easily swipe up the control settings and just tap on the WiFi icon OR go to settings > wifi, turn off "Ask to Join Networks"
6. Turn Off AirDrop
Only have that on when you need to share files with others.  If you're not, then turn the setting off.  Again, you can flip up the control settings and easily turn off AirDrop.
7. Disable Auto-Brightness
This is an easy fix.  Quickly go to your control center to adjust, or go to settings > wallpaper and brightness, and turn off Auto-Brightness
8.  Adjust Spotlight Preferences
The "spotlight" feature allows you to search based on certain apps.  You can either turn off certain ones, or all by going to settings > general > spotlight search and adjust accordingly.
9. Push Notifications
You can adjust which apps you want to have push notifications for and change the settings, as well by going to settings > notification center
10. Push Data
You can fetch data from your email accounts, calendar, etc. instead of having it automatically push the data. Sometimes, it's not necessary to have spam "pushed" to you every minute.  Ajust those settings and gain more battery life.
settings > mail, contacts, and calendar > fetch new data
11. Turn off 4G
If you're really desperate for battery life, turn off your 4G by going to settings > cellular > enable LTE, make sure it's not checked.
And hopefully that will keep your battery from dying at lunch.
Image courtesy of cooldesign at FreeDigitalPhotos.net